Manchester City vs Chelsea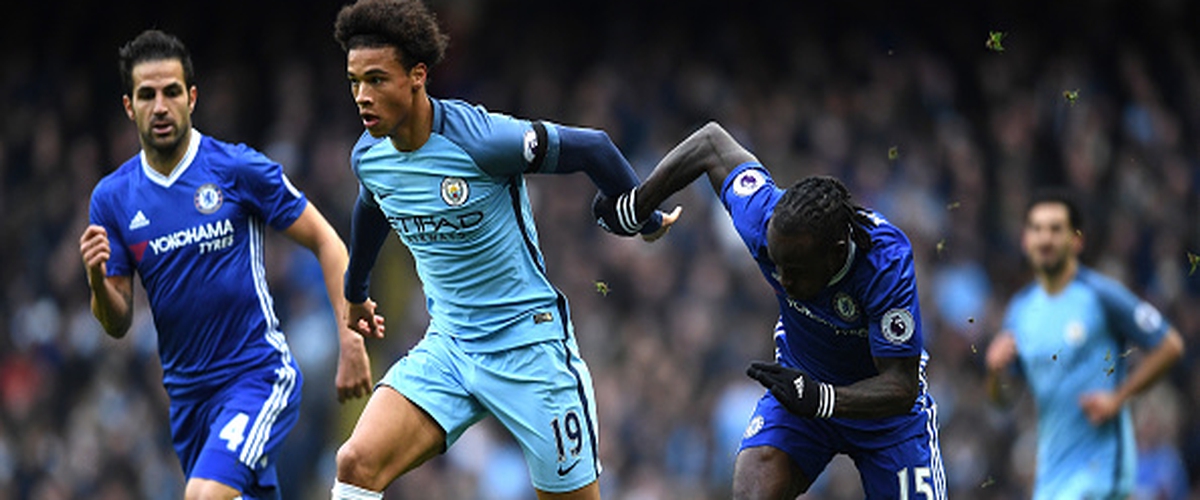 The Premier League gives way to the 7th round this weekend in England with the Chelsea versus Manchester City game
Manchester City are unbeaten and sit on top of the Premier League with 16 points along with Man United. City stomped Crystal Palace with a 5-0 win on last Saturday. City is the first English team since Blackburn Rovers to score five or more goals in three consecutive matches. Chelsea are three points behind, with four wins from five games, including a 4-0 victory at Stoke on Saturday. Manchester City have not won the Premier League title since 2012/13 and 2013/14. Chelsea have been champions for two of the last three seasons. These two genuine Premier League title contenders will square off at Stamford Bridge on Saturday, September 30, at 12:30 ET.
Chelsea won the title last season and will look to end Manchester City's unbeaten start to the new season. Former Real Madrid forward Alvaro Morata has adapted very swiftly to the Premier League. He made it six goals in as many games with a superb hat-trick at Stoke City. Morata and Pedro capitalized on defensive mistakes against Stoke with a 4-0 win. The Blues were good enough to claim the title last season, but more may be required this time. We expect both teams to score on home ground of Chelsea, and Morata will again be a threat.
Manchester City looks to be on another level when it comes to attacking weapons right now. The Citizens have scored an incredible 16 goals in their last three Premier League games. So far this season, Guardiola's Man City have scored an average of 3.2 goals per game. The difference this season is the strength in depth of the forwards. Sergio Aguero is alongside Morata and Romelu Lukaku at the head. The midfielders Raheem Sterling, Leroy Sane, and Fernandinho are scoring compared to last year. City will be at home against Shakhtar Donetsk in the Champions League during midweek. Chelsea has to travel to Atletico Madrid during midweek. Sportsbooks Games thinks Guardiola's side will be fresher for this most excellent fixture.
---