Anaheim Smashes Pittsburgh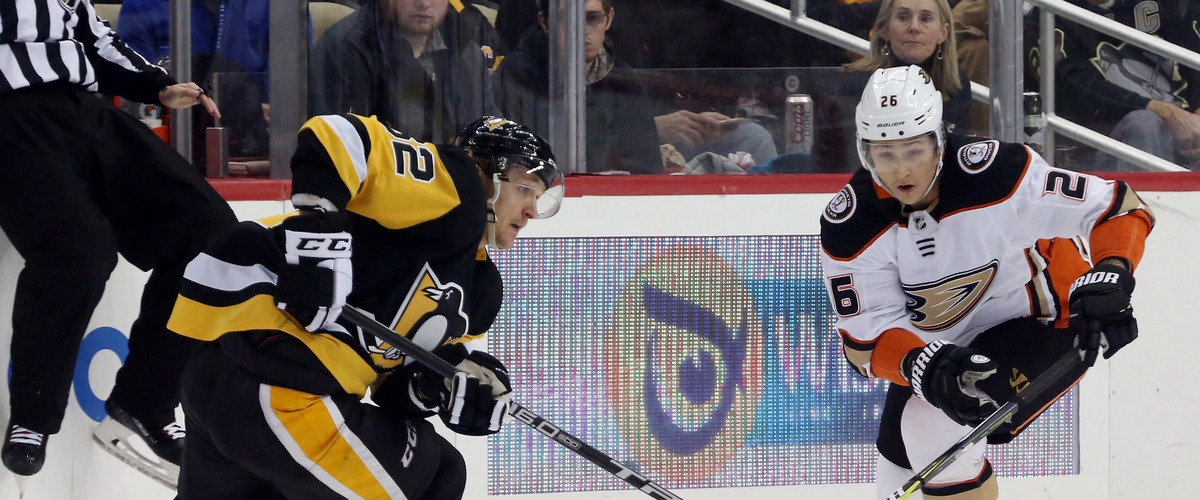 The Anaheim Ducks made the Pittsburgh Penguins uncomfortable all game long and the Ducks shutout the Penguins 4-0. Anaheim played with a sense of urgency and Pittsburgh just went through the motions.
Ondrej Kase and Rickard Rakell scored in the first-period for the Ducks. Andrew Cogliano scored a short-handed goal in the second-period for the Ducks and Cam Fowler scored a power-play goal for Anaheim later in the second.
John Gibson made 29 saves for the Ducks. Matt Murray made 10 saves for the Penguins. He was pulled in favor of Tristan Jarry in the second-period and Jarry made nine saves.
Heading into the holiday break, the Ducks feel really good about themselves and the Penguins are searching for answers. Maybe this break will help the Penguins refresh their minds a little bit. These two teams will play each other one more time this season.
---