Panthers Hold Off Buccaneers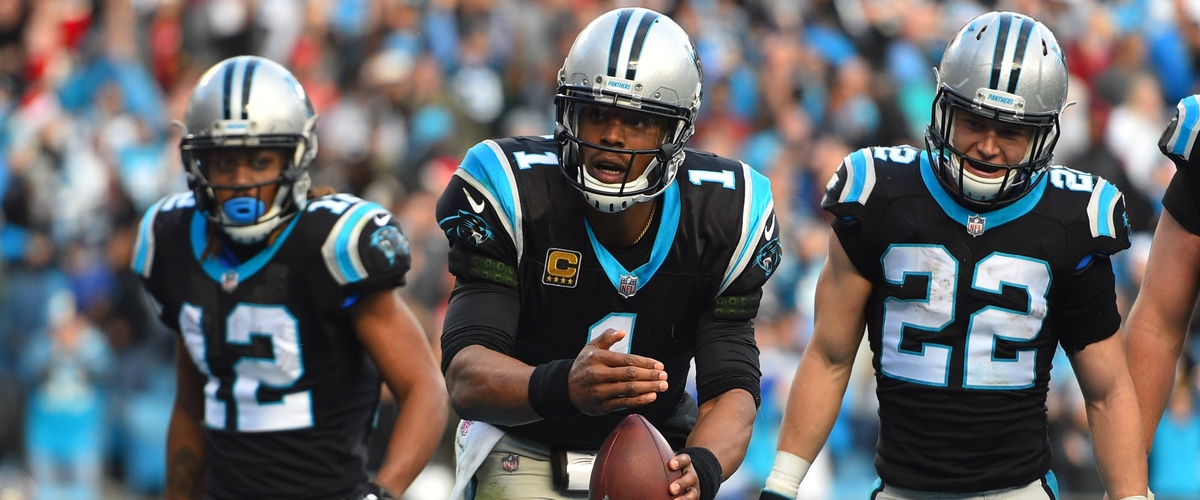 A bobbled snap can lead to so many bad things, but Cam Newton avoided a bad thing happening and scored on a 2-yard rushing touchdown with under :40 seconds remaining in the Carolina Panthers' 22-19 win over the Tampa Bay Buccaneers.
Cam Newton was taking a beating all game long. He completed 16-of-25 passes for 160 yards and a interception. Newton also rushed for 52 yards on 14 carries and a touchdown.
Tampa Bay got the ball back late and Jameis Winston was strip sacked by Kawann Short and Julius Peppers recovered the fumble. Winston lost his mind afterwards. He had a good game though with completing 21-of-27 passes for 367 yards and a touchdown. His leading receiver was Mike Evans with six receptions for 107 yards.
With the game tied at six in the second-quarter, Damiere Byrd returned a kickoff 103 yards for a touchdown. He also had one catch for 31 yards receiving. The other touchdown in the game in the game came in the third-quarter when Tampa Bay was trailing 12-9 on a 18-yard pass to Bobo Wilson from Jameis Winston.
Patrick Murray made four field goals for the Buccaneers (31, 41, 21, and 26 yards). Graham Gano made three field goals for the Panthers (25, 28, and 30 yards). The Buccaneers will host the New Orleans Saints (11-4) in the season finale next Sunday. The Panthers will be on the road against the Atlanta Falcons (9-6) in the season finale next Sunday.
Carolina has already clinched a playoff spot. They win the division with a win next week and a Saints loss. Carolina can also clinch a first-round bye with a win and some more help.
---