Are the Portland Trail Blazers Primed for a Playoff Run?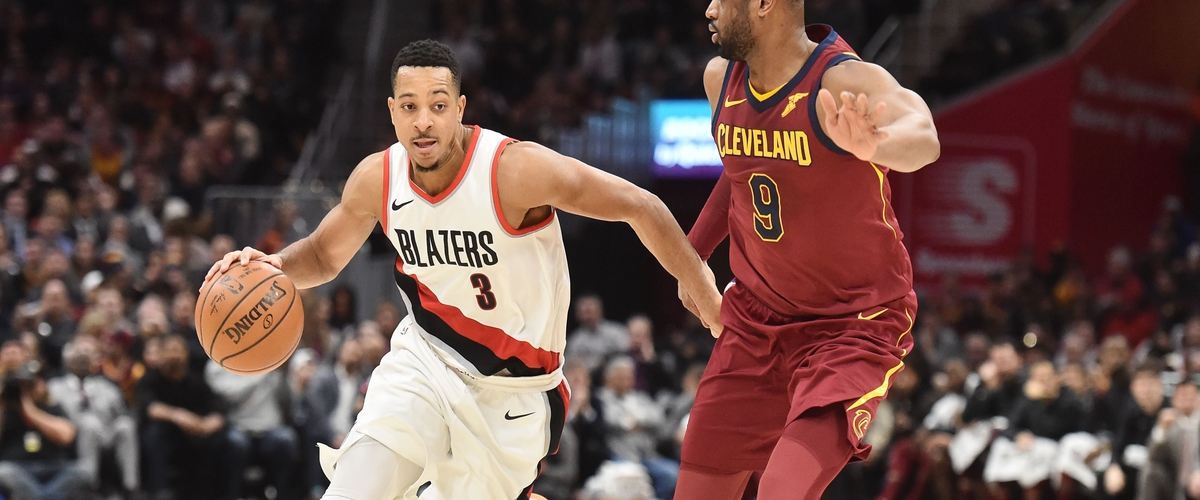 The Portland Trail Blazers 13-game winning streak was snapped on Tuesday Night at home against the Houston Rockets 115-111. The Trail Blazers are currently the number three seed in the western conference with a 44-27. Portland is two games ahead of the Oklahoma City Thunder, but they are nine games behind the Golden State Warriors for the two seed.
During Portland's 13-game winning streak, they beat the Golden State Warriors twice. The Trail Blazers are 17-18 against teams who would be in the playoffs if the season ended today.
The Trail Blazers would face the San Antonio Spurs (42-30) right now in the first-round. The Spurs and Trail Blazers season series is currently tied at one and they have one final meeting on April 7 in San Antonio.
If Portland would beat San Antonio in a playoff series, they would face the Golden State Warriors. Golden State has been in the finals for the past two out of three seasons, but they are currently banged up.
If Golden State is fully healthy, Portland won't stand a fighting a chance. If Kevin Durant (Ribs), Steph Curry (Ankle), Klay Thompson (fractured right thumb), and/or Draymond Green (plevic contusion) are hurting in anyway come playoff time, maybe Portland will have a slim chance, but the playoffs aren't for another few weeks anyways and Golden State should be healthy by then.
In order for the Trail Blazers to make a run, they are going to have to score more points. They are ranked 15th in the NBA in points per game with 106.1. What gives Portland a chance is there defense. They have given up the fifth fewest points per game in the NBA with 103.2.
Damian Lillard and C.J. McCollum are going to have to continue playing at a high level every night. Lillard is averaging 26.6 PPG 4.4 RPG 6.5 APG and one SPG so far this season. C.J. McCollum is averaging 21.5 PPG 3.9 RPG 3.2 APG and 0.9 SPG so far this season.
Jusuf Nurkic is the Blazers third leading scorer with 14.2 PPG. He also is averaging 8.9 RPG 1.3 BPG and 0.8 SPG so far this season. Portland gets different contributions each night as well from Al-Farouq Aminu, Zach Collins, Pat Connaughton, Shabazz Napier, Ed Davis, Maurice Harkless, and Evan Turner.
Head coach Terry Stotts is also a factor for the Trail Blazers success. He only one to two true all-stars on the team and the rest of the players Stotts has on the roster is a bunch of very good role players. It won't be surprising to see Portland win a playoff series, but the odds are they won't get past the second-round.
---