What does the Joel Embiid Injury Mean for the 76ers?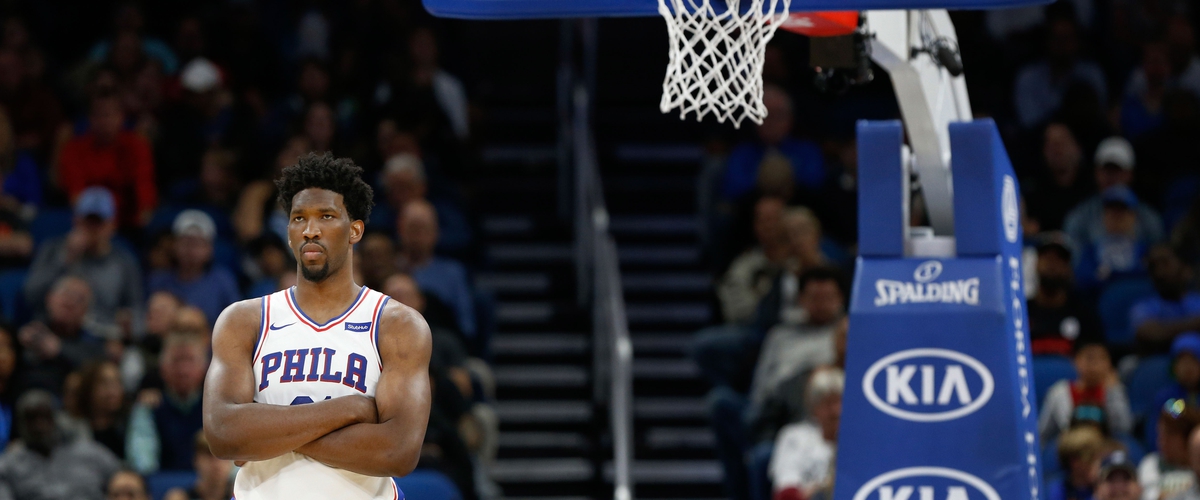 Philadelphia 76ers forward/center Joel Embiid can't seem to catch a break in his NBA career with his injuries. He suffered an orbital fracture and concussion in Wednesday Night's 118-101 win against the New York Knicks. Embiid and Markelle Fultz (who just returned from a shoulder injury) had a collision in the third quarter. Embiid will need surgery for the orbital fracture.
He is expected to be out two-four weeks. The NBA playoffs begin on Saturday April 14 and the Philadelphia 76ers have already clinched a playoff spot. They are currently the fourth seed in the east with a 44-30 record. If the season ended right now, they would face the Indiana Pacers (45-31) in the first round.
Even without Embiid, the 76ers shouldn't fall out of the five seed. The Washington Wizards are 3.5 games back of both the 76ers and Pacers. In Philadelphia's six out of final eight games, they will be playing against non-playoff teams.
In Indiana's final four-out-of-six games, they will be facing team's that are over .500. In Washington's final five-out-of-seven games, they will be facing non-playoff teams.
The schedule shouldn't concern Philadelphia. What should concern Philadelphia is whether or not Embiid will be ready to play game one in the first round. Will he be back quick enough to make an impact?
If Embiid is back early enough, he and the 76ers believe they can make a deep run in the playoffs. Embiid averaged 22.9 PPG 11.0 RPG and 1.8 BPG during the regular season. He is one of the best rim protectors in the NBA.
---