Why Has New Jersey Lost Faith in Cory Schneider?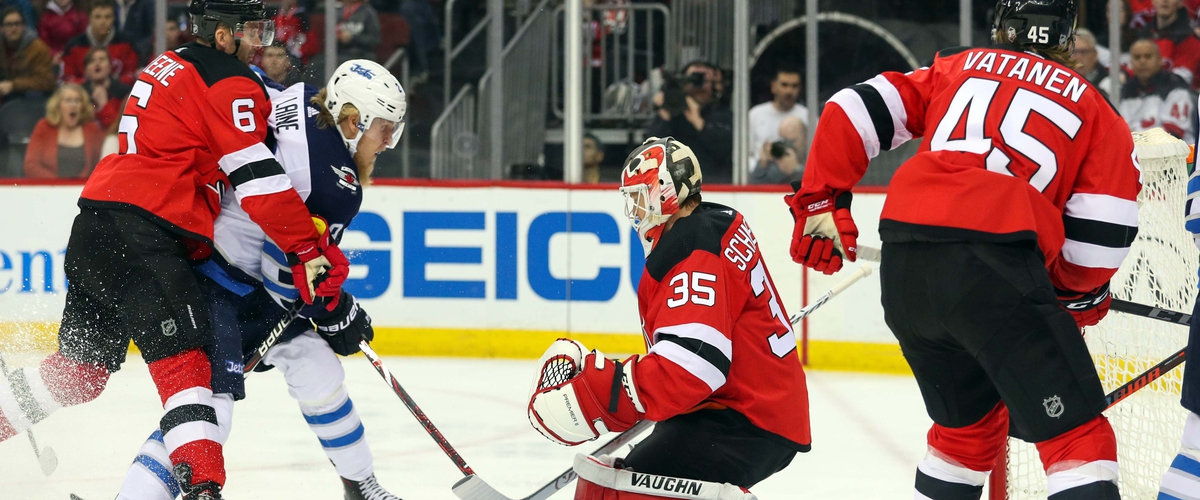 New Jersey Devils fans expected at the beginning of the 2017-2018 season that if they were going to make it to the postseason, goaltender Cory Schneider is going to have to be on top of his game. Well, Devils fans were right about the goaltending part of things, but they didn't expect goalie Keith Kinkaid to emerge as the top guy.
Kinkaid has appeared in New Jersey's last 23 out of 30 games for the Devils. Kinkaid has started in back-to-back's three times in that span. He is 5-1 in that stretch, including 25 saves in tonight's 2-1 win on the road against the Montreal Canadiens and 27 saves in Saturday Night's 4-3 win at home against the New York Islanders.
So why has head coach John Hynes lost faith in Cory Schneider? 1.) The New Jersey Devils are in the thick of a playoff race and John Hynes is coaching for his job. 2.) Keith Kinkaid is the hot goalie right now for the Devils and he is sticking with him until Kinkaid folds. 3.) Schneider has lost his edge as a goaltender.
Why has Schneider lost his edge as a goalie? Schneider isn't in good position and his lower-body is a major concern. Injuries have caught up to him and Schneider isn't the same player. He has only appeared in four games since January 23 against the Boston Bruins.
Schneider was then sidelined with a lower-body injury from then until he came back on March 1 against the Florida Panthers. Schneider has lost all four starts since he returned from injury. He last made a start on March at San Jose, but Schneider made 10 saves in that game and he was pulled after he gave up his fourth goal.
The New Jersey Devils will have an interesting decision to make this summer. If Keith Kinkaid continues to stay hot and he is one of the reasons why the Devils win a playoff series or two, they will look to see what to do with Cory Schneider. Kinkaid has one more year left on his contract and Schneider's contract doesn't expire until 2021-2022.
---