Astros Bats Speak Loud Late in Win over Dodgers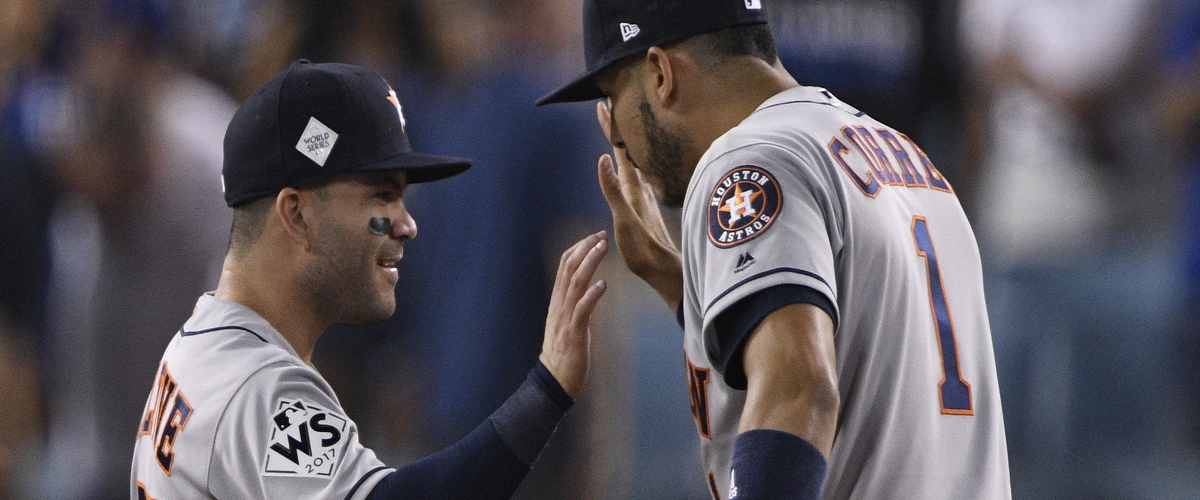 The Houston Astros seemed as if they were going to be down 0-2 in the series in a hurry, until there bats decided to get going in the eight inning and later. George Springer hit the go-ahead two-run homer in the top of the 11th inning to lift the Astros to a 7-6 victory over the Los Angeles Dodgers/ This is Houston's first World Series victory in franchise history.
The Astros first run of the game came on an RBI single by Alex Bregman in the third inning. Joc Pederson hit a solo homer in the fifth inning for the Dodgers and it ruined Justin Verlander's no hit bid.
In game one, the Dodgers hit a two-run homer in the bottom of the sixth with two strikes. In game two it happened again but this time with Corey Seager.
In the top of eight, Dave Roberts decided to bring in Kenley Jansen for a possible six-out save opportunity. Well it didn't go as planned for the Dodgers. Carlos Correra had an RBI single in the eight inning and Marwin Gonzales tied the game in the ninth on a solo homerun.
In the the tenth inning, Jose Altuve and Carlos Correra each had a homerun. Yasiel Puig hit a solo homer in the tenth for the Dodgers. Enrique Hernandez hit an RBI single to tie the game in the tenth.
When the Dodgers had their final chance the 11th, Charlie Culberson hit a solo homer but that would be as close as the Dodgers would get after blowing a lead.
Chris Devenski was the winning pitcher for the Astros. He pitched 1.1 innings and gave up a hit and a run. He also struck out a batter. Brandon McCarthy was the losing pitcher for the Dodgers. He pitched an inning and gave up two hits and two runs.
Game three will be tomorrow night in Houston.
---