Ravens Destroy Dolphins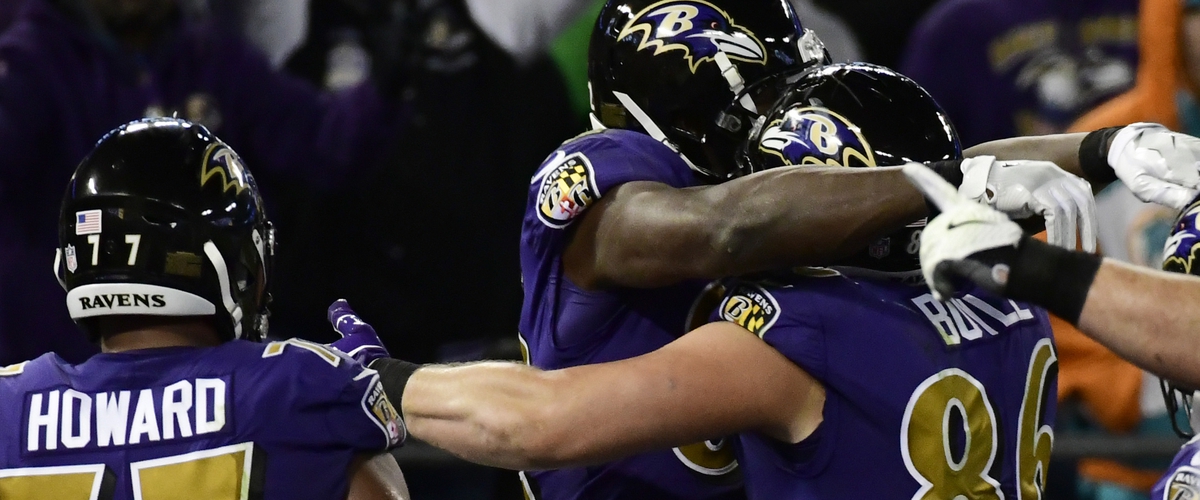 The Baltimore Ravens were heading in the wrong direction before Thursday's game against the Miami Dolphins. However, Baltimore destroyed Miami 40-0 in a much needed win.
Jeremy Maclin caught a 34-yard touchdown pass from Joe Flacco in the first quarter. Maclin finished with 3 catches for 53 yards receiving and a touchdown. Flacco completed 10-of-15 passes for 101 yards and a touchdown.
With the Ravens leading 13-0 in the second quarter, Flacco slid and Kiko Alonso crushed Flacco and Flacco left the game with a concussion. Tempers started to flare after that.
Ryan Mallett came in the game for Flacco and he threw a 2-yard touchdown pass to Benjamin Watson. Mallett completed 3-of-7 passes for 20 yards and a touchdown.
In the fourth quarter, the Ravens decided to there anger out on defense. C.J. Mosley returned an interception for a 63-yard touchdown. Chris Moore recovered a fumble in the end zone for a touchdown. Jimmy Smith returned an interception 50 yards for a touchdown.
Matt Moore started for Jay Cutler because of a chest injury. Moore completed 25-of-44 passes for 176 yards and 2 interceptions for the Dolphins. Kenny Stills caught 5 passes for 65 yards receiving.
The Dolphins will host the Oakland Raiders (3-4) next Sunday and the Ravens will travel to face the Tennessee Titans (4-3) next Sunday.
---