Bills Hold Off Dolphins; Advance to Playoffs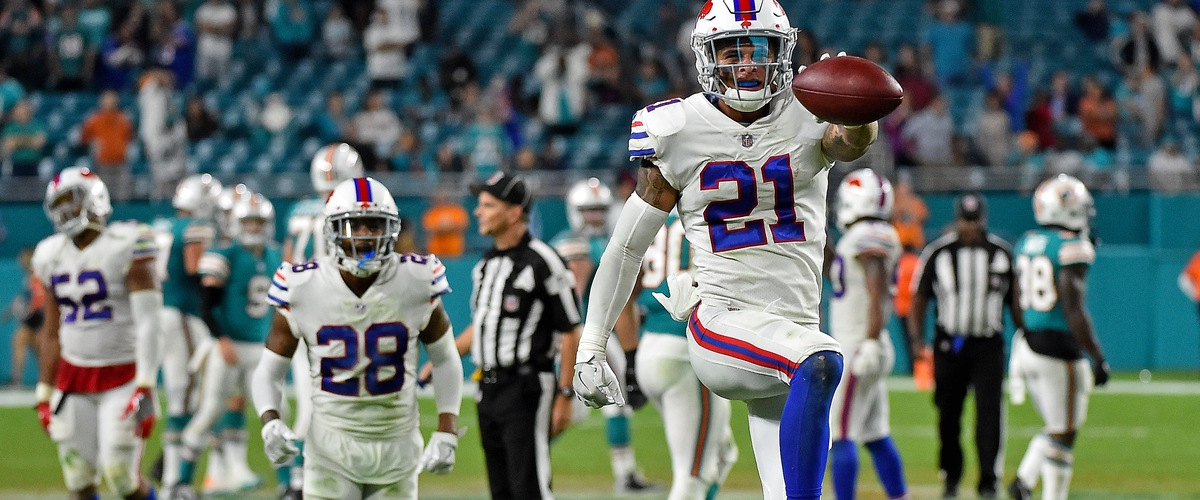 The Buffalo Bills needed a win and some more help in order to make it to the playoffs for the first time since 1999. The Buffalo Bills defeated the Miami Dolphins 22-16. The Baltimore Ravens lost and the Tennessee Titans won and that is what the Bills needed to get into the playoffs.
Nick O'Leary caught a 26-yard touchdown pass from Tyrod Taylor in the first quarter. Taylor completed 19-of-27 passes for 204 yards and a touchdown. He also rushed for 35 yards on six carries.
With the Bills leading 13-0 in the third quarter, Kyle Williams scored on a 1-yard touchdown run (2-point conversion failed). Running back LeSean McCoy left the game in the third-quarter with an ankle injury and he did not return. McCoy only finished with 10 rushing yards on 11 carries. He also caught two passes for 22 yards receiving. Marcus Murphy was the Bills leading rusher with 41 yards on seven carries and Charles Clay was the Bills leading receiver with six receptions for 64 yards.
With the Dolphins trailing 22-3 in the fourth, Jarvis Landry caught a 1-yard touchdown pass from David Fales (2-point conversion failed). Landry and Kenyan Drake were both ejected after the play because they got into a scuffle. Landry caught nine passes for 92 yards receiving and a touchdown. Drake rushed for 75 yards on 14 carries and also caught three passes for 15 yards receiving.
David Fales scored on a 1-yard touchdown run with under two minutes remaining for the Dolphins. He completed 29-of-42 passes for 265 yards one touchdown and one interception. Fales rushed for eight yards on four carries and a touchdown. Fales started over Jay Cutler and it was a coach's decision.
The Dolphins recovered onside kick to give themselves another chance. Jordan Poyer picked off Fales with 0:49 seconds remaining. Steven Hauschka made three field goals for the Bills (23, 49, and 33 yards). The Buffalo Bills (9-7) will be on the road for Wild Card Weekend against the Jacksonville Jaguars (10-6) next Sunday. The Miami Dolphins finish the season at 6-10 and they will have the 11th pick in the NFL Draft.
---