Cavs Back to Finals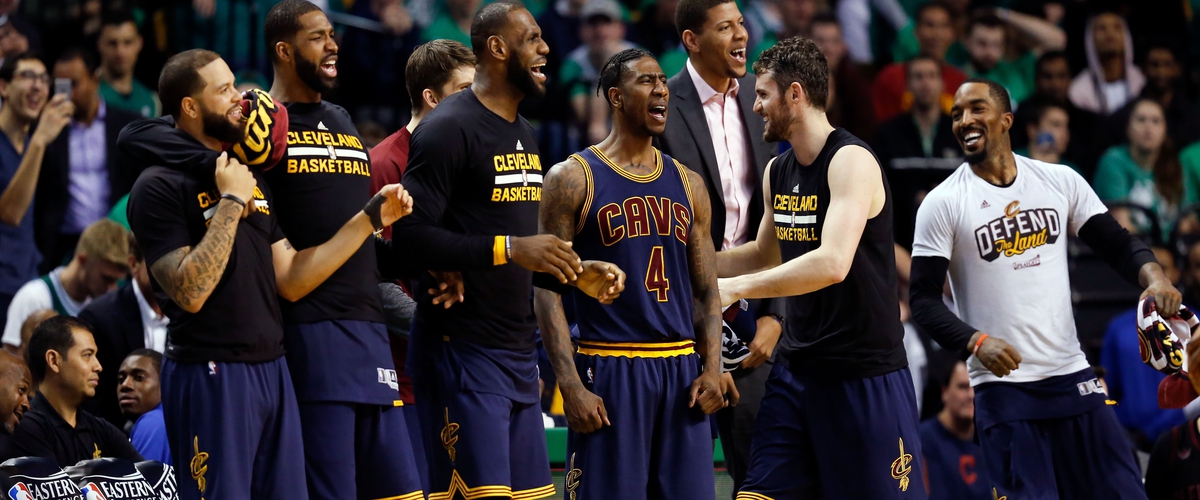 In the fourth quarter, the game was out of reach and the Cleveland Cavaliers had their bench players on the floor. When James Jones put in a put back dunk, the bench went crazy and that shows the excitement of the Cleveland heading to their third straight NBA Finals with a 135 to 102 victory over the Boston Celtics in game 5.
Cleveland scored 75 points in the first half and they meant business from the opening tip. Lebron James scored 35 points and had 8 rebounds and 8 assists. Kyrie Irving scored 24 points and had 7 assists.
Kevin Love recorded another double-double with 15 points and 11 rebounds. Deron Williams scored 14 points off the bench.
Avery Bradley scored 23 points for the Celtics. Jae Crowder scored 11 points and grabbed 6 rebounds for the Celtics. Gerald Green scored 14 points off the bench.
It is clearly obvious the Celtics were not on the Cavaliers level yet. Game 1 of the NBA Finals is next Thursday between the Cleveland Cavaliers and the Golden State Warriors.
---