Chicago Blackhawks Report at All-Star Break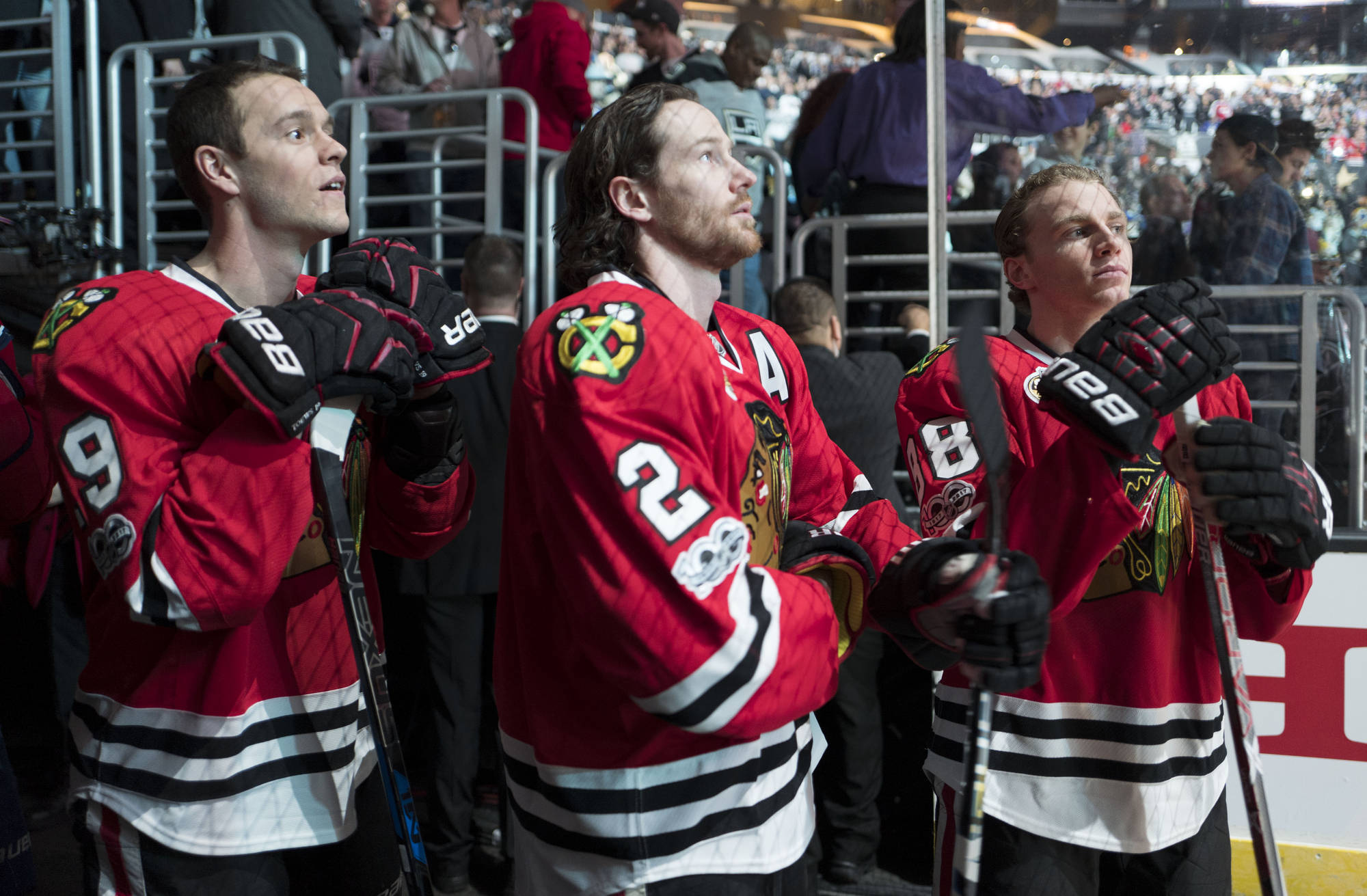 Kelvin Kuo-USA TODAY Sports
The Chicago Blackhawks had an interesting story line for the first half of the season. Goalie Corey Crawford missed a few weeks with an emergency appendicitis surgery. He is 18-11-3 with a 2.57 GAA .918 save percentage and 2 shutouts.
In ways, you can say Scott Darling actually played better than him in the first half of the season because he had 12-5-2 record with a 2.31 GAA .925 save percentage and 2 shutouts.
The Goalies are going to have to play well in order to make a deep run in the playoffs.
Stars like Patrick Kane (15 goals and 34 assists), Artemi Panarin (17 goals and 27 assists), Duncan Keith (4 goals and 29 assists), and Jonathan Toews (9 goals and 18 assists) are all having good seasons.
The issue with them is can get they get quality depth play when their top players have off nights. Artem Anisimov (18 goals and 16 assists) and Marian Hossa (18 goals and 12 assists), are the two main quality role guys on this team.
Other players struggle to pick up the slack and it could be the difference between losing in the first round and heading back to the finals.
Chicago's record is 30-16-5 with 65 points and they sit in second place in the Central Division. They are ranked 17th in the NHL with a 17.7% rate on the power play. They are ranked 28th in the NHL on the penalty kill with a 75.9% rate. Chicago has scored 142 goals so far this season and given up 132.

---