Cleveland Cavaliers Trade Kyrie Irving to Boston Celtics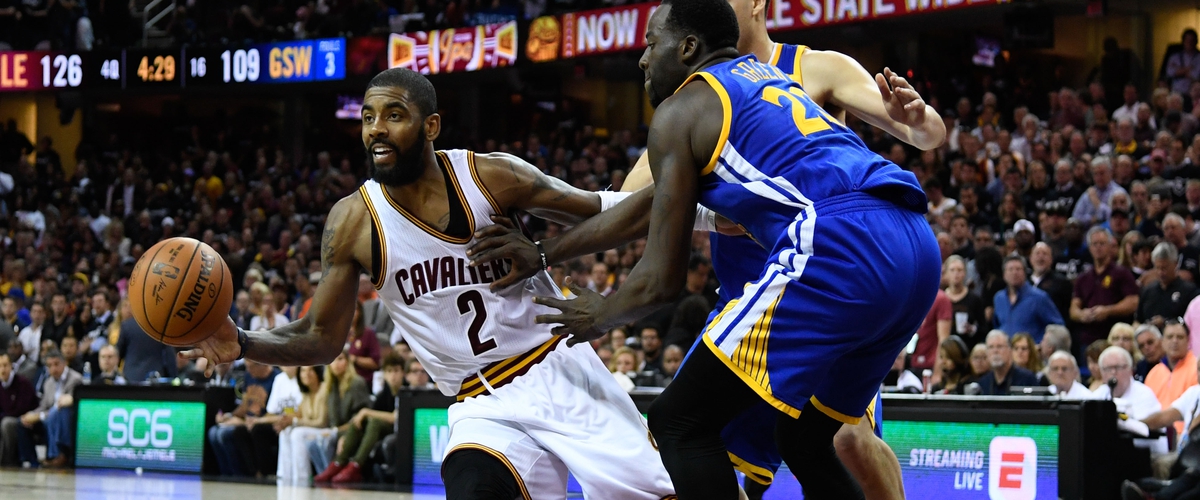 Kyrie Irving requested a trade a month ago from the Cleveland Cavaliers and he finally got his wish. The Cavaliers traded him to the Boston Celtics for Isaiah Thomas, Jae Crowder, Ante Zizic, and Brooklyn's unprotected first-round pick.
Irving hit the game-winning three in the 2016 NBA Finals in game seven. He is only 25 years old and is about to enter his prime. Irving averaged 25.2 PPG 3.2 RPG and 5.8 APG a season ago with the Cavaliers. I think Lebron James will miss his scoring.
Irving is under contract until after the 2019-2020 season. According to ESPN's NBA front office insider Bobby Marks, the Cavaliers will save $29.1 million in tax savings. Cleveland's tax is now $49.3 million down from $78.4 million.
Isaiah Thomas's contract expires after this season. He was acquired by Boston from Phoenix two years ago at the trade deadline. Thomas was picked last in the 2011 NBA Draft and Irving was drafted first overall.
Thomas is only five feet and nine inches. It is a concern when he is on defense. He averaged 28.9 PPG 2.7 RPG 5.9 APG and 0.9 SPG last season with Boston. Jae Crowder is a good defender. He averaged 13.9 PPG 5.8 RPG and 2.2 APG last season. Crowder was actually drafted 34th overall in 2012 by Cleveland, but he was then traded to the Dallas Mavericks.
Ante Zizic is seven foot tall. He was drafted 23rd overall in the 2016 NBA Draft. He is only 20 years old. Zizic was the top Adriatic Basketball Association prospect in 2015-2016. He averaged 12.7 PPG 7.2 RPG and 1.2 BPG in 2015-2016.
In 20 games in the euroleague last season, he averaged 9 PPG 6.7 RPG and 0.8 BPG. Maybe this guy can be a solid rim protector for Cleveland in the future.
Cleveland will host Boston on opening night on October 17th. Paul Pierce is retiring his number on February 11th when Boston hosts Cleveland. These two teams played in the eastern conference finals last season and why can't it happen again this season?
With Gordon Hayward and Kyrie Irving on the Celtics now, they could really threaten the Cavaliers throne despite them having Lebron James, Kevin Love, and Derrick Rose. This could also open up the door to Dwayne Wade coming to Cleveland if he buys out of his contract with the Chicago Bulls. In reality, neither the Cavaliers or Celtics got closer to beating the Golden State Warriors next season, unless someone out west takes them down.
---