Columbus Stays Alive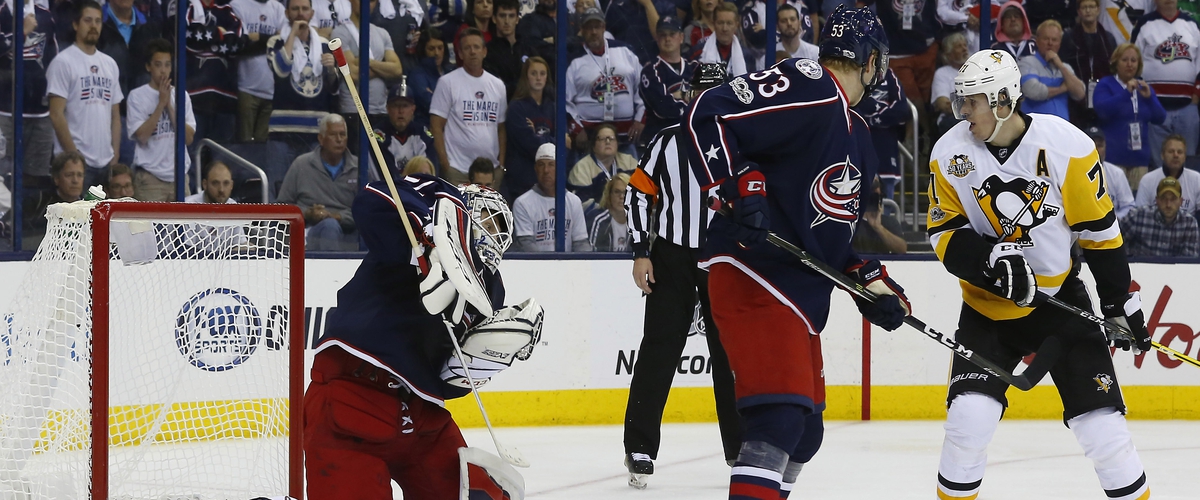 Pittsburgh wanted to put the finishing touches on Columbus, and Columbus wanted to do the opposite. The Blue Jackets won game 4 5 to 4. Jack Johnson and Josh Anderson scored for Columbus in the first period.
Markus Nutivaara scored in the second period for the Blue Jackets. Patric Hornqvist scored a power-play goal and Ron Hainsey scored for Pittsburgh in the second-period.
William Karlsson (CBJ) and Tom Kuhnhackl (PIT) scored in a 2:10 span to start the third-period. Boone Jenner made it 5 to 3 Columbus. Jake Guentzel scored a goal with :26 seconds remaining.
Sergei Bobrovsky made 27 saves for the Blue Jackets, and Marc-Andre Fleury made 29 saves for the Penguins. Game 5 is on Thursday Night back in Pittsburgh.