Ottawa Puts Boston on Brink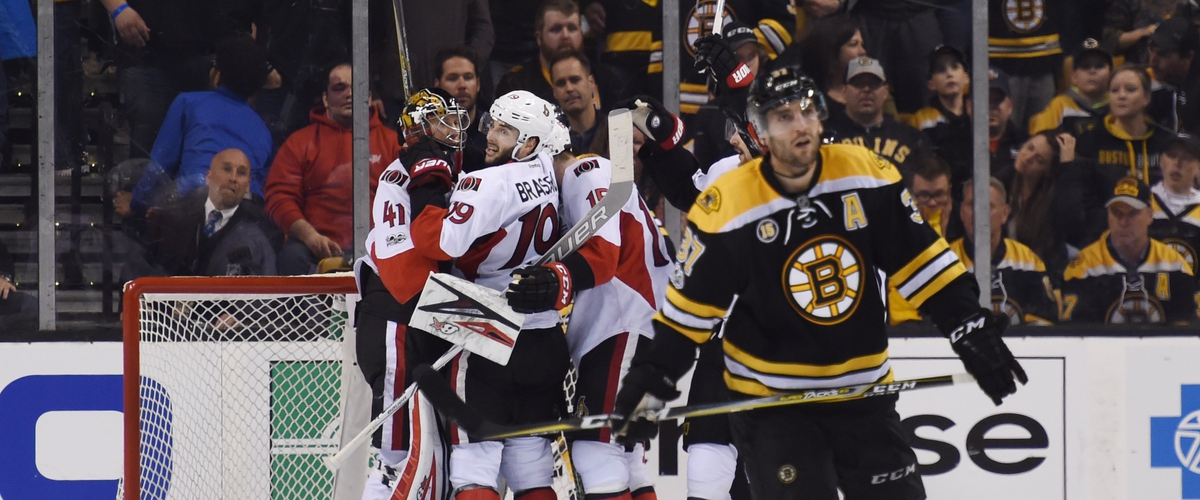 The Senators have been frustrating the Bruins all season long with their 1-3-1 trap. Ottawa won game 4, 1 to 0 and they now have put Boston on the brink of elimination.
Bobby Ryan scored the only goal of the game in the third period with 14:11 remaining in regulation time.
The Boston Bruins had a goal scored in the second-period, but Ottawa challenged because the Bruins were offsides.
Craig Anderson made 22 saves for the Senators. It is his fourth career postseason shutout. Tuukka Rask made 26 saves for the Bruins.
Game 5 is on Friday Night in Ottawa.