Cowboys Hang on to Beat Raiders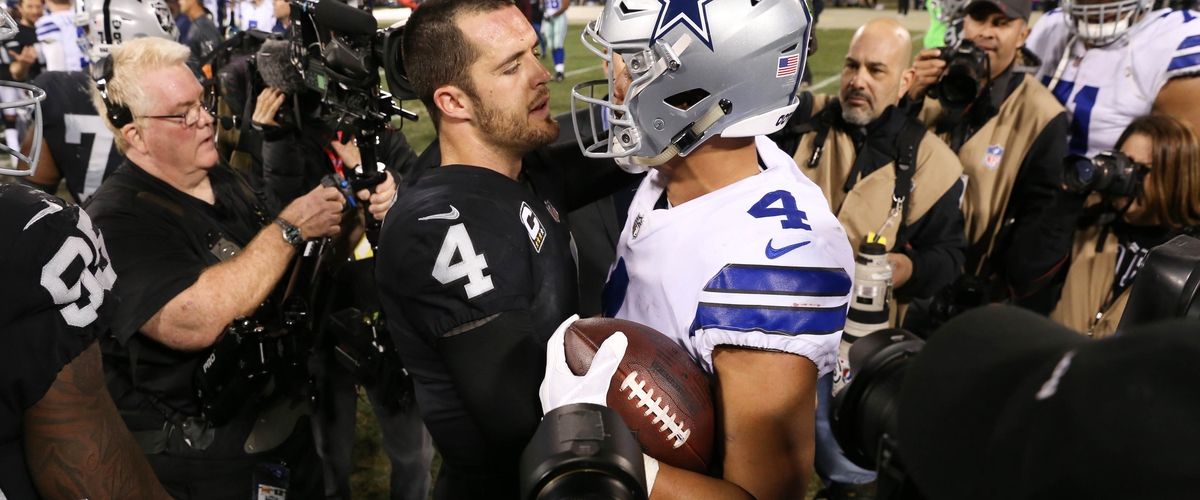 The Dallas Cowboys and the Oakland Raiders were both mathematically alive to make the playoffs entering Sunday Night's game. The loser would have their playoff hopes basically dashed. Late in the game, Derek Carr tried to scramble for a touchdown, but he fumbled the ball and it went out of the end zone for a touch back.
It sealed a 20-17 win for the Dallas Cowboys. Dan Bailey drilled the game-winning 19-yard field goal with 1:47 remaining in regulation. With Dallas leading 3-0 in the second, Rod Smith scored on a 1-yard touchdown run. Smith finished with 13 yards rushing on seven carries and a touchdown.
With the Raiders trailing 10-0 in the third, Michael Crabtree caught a 2-yard touchdown pass from Derek Carr. With the game tied at 10 later in the third, Dak Prescott scored on a 5-yard touchdown run. Prescott completed 18-of-27 passes for 212 and two interceptions. He also rushed for 32 yards on six carries and a touchdown. Dez Bryant was the Cowboys leading receiver with two receptions for 59 yards.
In the fourth quarter, Crabtree caught a 2-yard touchdown pass from Derek Carr. Crabtree finished with seven receptions for 39 yards and two touchdowns. Carr completed 21-of-38 passes for 171 yards and two touchdowns.
The Cowboys will host the Seattle Seahawks (8-6) next Sunday and Ezekiel Elliott will be returning from his suspension for the Coiwboys. The Raiders will be on the road against the Philadelphia Eagles (11-2) next Monday Night.
---