Cowboys Tame Lions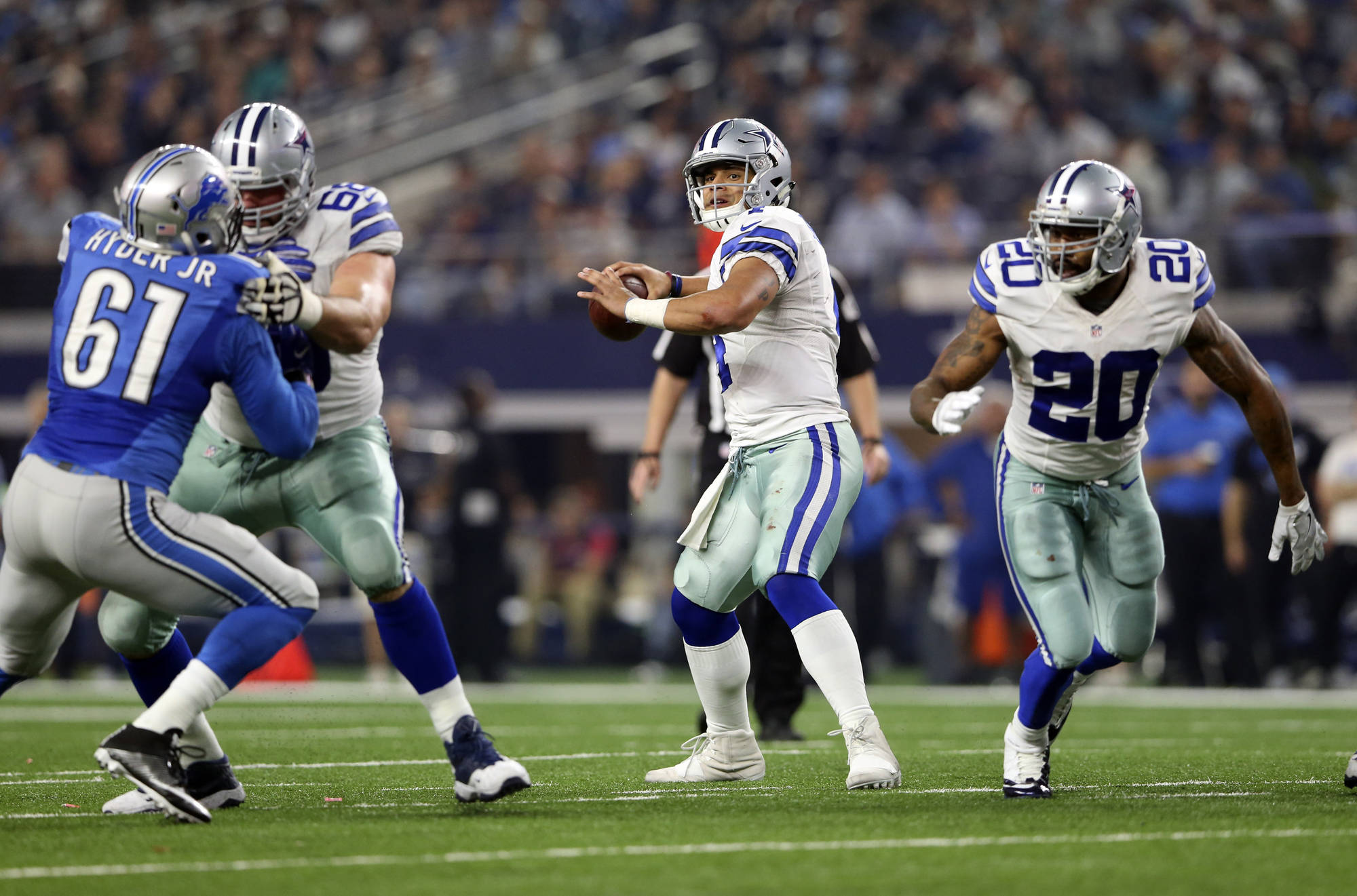 Kevin Jairaj-USA TODAY Sports
The Dallas Cowboys had the number 1 seed wrapped up in the NFC heading into Monday Night. They had nothing to play for and if the Detroit Lions were able to come out on top, they would have clinched a playoff spot. Instead, it looked like the Cowboys wanted it more, and Dallas won 42 to 21.
In the first quarter, Dak Prescott threw a 21-yard touchdown pass to Brice Butler. On the next drive for the Lions, Zach Zenner tied the game on a 7-yard touchdown run. Later in the quarter, Ezekiel Elliott busted a 55-yard touchdown run.
In the second quarter, Matthew Stafford scored on a 1-yard rush. He also finished the game with 260 passing yards and 1 interception. This is the second consecutive game he hasn't thrown a touchdown pass. Zach Zenner scored another touchdown from 5 yards out. He finished with 67 rushing yards and 2 touchdowns. Before halftime, Dak Prescott threw a 25-yard touchdown pass to Dez Bryant.
In the third quarter, Elliott scored the game winning touchdown on a 1-yard rush. He finished with 80 yards rushing and 2 touchdowns, along with 1 catch for 12 yards. Later in the period, Dez Bryant threw a 10-yard touchdown pass to Jason Witten.
In the fourth quarter, Dak threw a 19-yard touchdown pass to Dez. Dak Prescott finished with 212 passing yards and 3 touchdowns. Bryant finished with 4 catches for 70 yards receiving and 2 touchdowns, along with a passing touchdown.
Detroit will play the Green Bay Packers (9-6) next Sunday for the NFC North title. The Dallas Cowboys will travel to the Philadelphia Eagles (6-9) next Sunday, and will see if they decide to rest their starters or not.
---