Crosby Ends Scoring Drought; Penguins Top Sabres in Overtime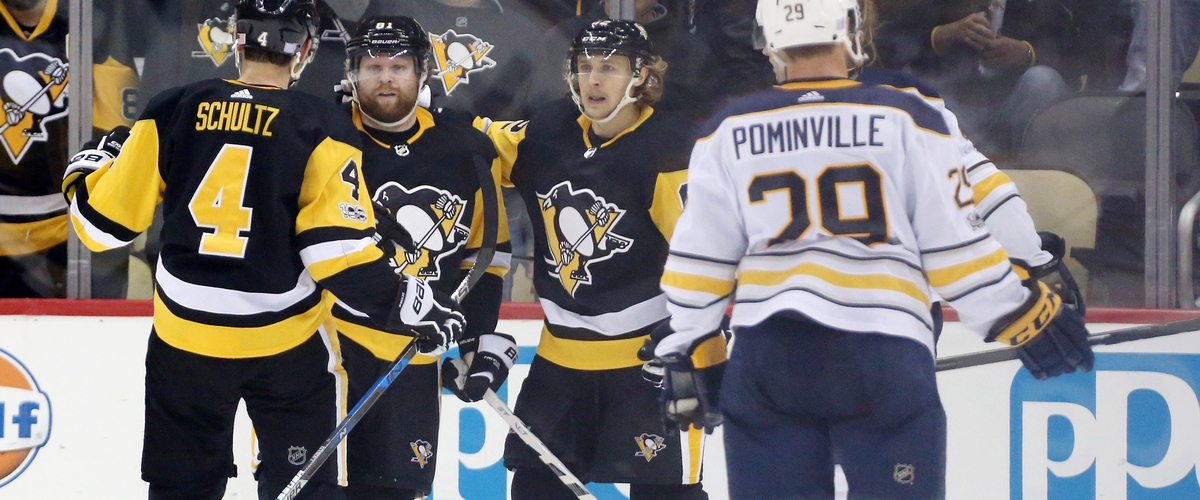 The game was very painful for both the Buffalo Sabres and the Pittsburgh Penguins. 60 minutes wasn't enough and Conor Sheary (beautiful pass from Sidney Crosby) put an end to it :16 seconds into overtime as Pittsburgh defeated Buffalo 5-4.
Evander Kane and Sam Reinhart (power play) scored for the Sabres in the first period. Patric Hornqvist scored a goal late in the first-period for the Penguins and it went off a Sabres player. During the first period, Ian Cole crushed Sam Reinhart in the middle of the ice and Jack Eichel came after Cole.
Jack Eichel scored :16 seconds into the second-period for the Sabres. Conor Sheary and Sidney Crosby (power play) scored goals for the Penguins in the second period. Crosby scored his first goal in 12 games. The last time he scored a goal was on October 20th at the Florida Panthers. Benoit Pouliot scored a power-play goal with six seconds left in the second period.
Phil Kessel tied the game for Pittsburgh at 4 with 6:11 remaining in regulation. Robin Lehner made an amazing save on Bryan Rust in the third-period and it seemed like Lehner was going to be out for the rest of the game with an injury. However he stayed in the game and had 40 saves in the game. Matt Murray made 28 saves for Pittsburgh.
These two teams will play each other two more times this season on a back-to-back in early December.
---