Curry and Durant Lead Warriors in Game 2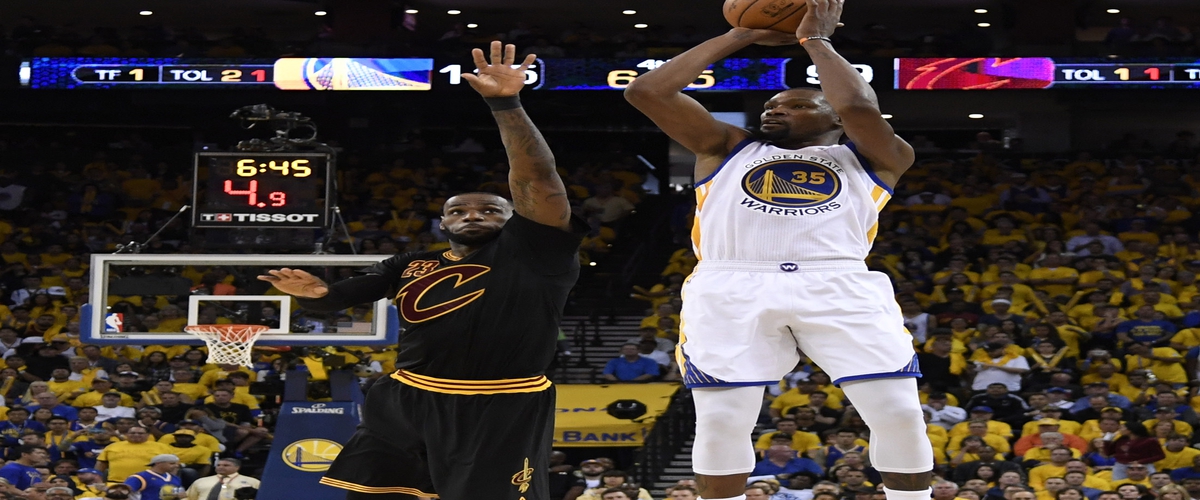 The Golden State Warriors once again dominated the Cleveland Cavaliers 132 to 113 in game 2 of the NBA Finals. Golden State only led 67 to 64 at the half, but they pulled away in the second half.
Steve Kerr returned to the sidelines to coach the Warriors after missing several weeks with back issues.
Kevin Durant scored 33 points and grabbed 13 rebounds and also had 6 assists. Steph Curry recorded a triple-double for the Warriors with 32 points 10 rebounds and 11 assists. Klay Thompson scored 22 points and grabbed 7 rebounds.
Lebron James also recorded a triple-double with 29 points 11 rebounds and 14 assists for the Cavs. Kevin Love scored 27 points and grabbed 7 rebounds. Kyrie Irving scored 19 points.
Golden State improves to 14-0 this postseason. They only turned the ball over four times in game 1, but they turned it over 20 times tonight and still won big. What does that say about them?
Cleveland also had 20 turnovers in game 1 and lost big. Game 3 of the NBA Finals is on Wednesday Night in Cleveland.
---