Should Marc-Andre Fleury or Matt Murray Start in Game 5?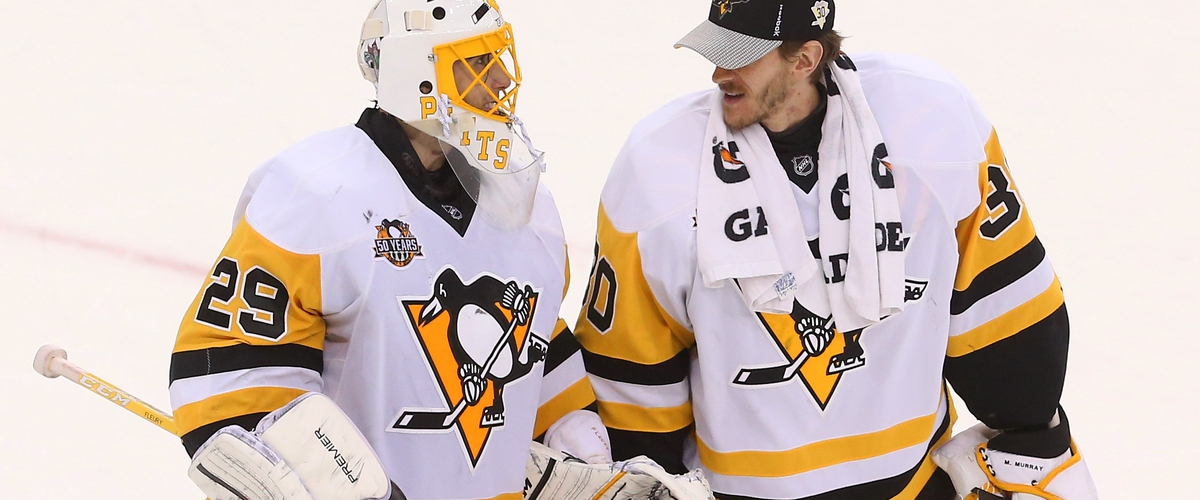 The Pittsburgh Penguins find themselves in a familiar situation once again. Matt Murray has struggled the last two games in Nashville and because of it should Marc-Andre Fleury start in game 5?
This is the same question that was asked to Nashville before game 3. Should Pekka Rinne or Juuse Sarros start? In reality, we knew Rinne was going to get the net and he did. Rinne played well in games 3 and 4, and he gave up only 1 goal in both games.
Matt Murray played better at home than on the road so far in this series. The Nashville shooters are going to Murray's glove side and that is some room for concern, but Pittsburgh has a possible next two out of three games on home ice.
The issue is the Penguins scoring and not Murray. Pittsburgh is 12-1 this postseason when they score 3 or more goals. They are 2-8 when they don't. The most ironic stat out of all this is there two wins when scoring 2 or less goals in a win was 2-0 against Washington in game 7 and 1-0 against Ottawa in game 2.
Marc-Andre Fleury had both shutouts, until he was yanked for a bad first period in game 3 against Ottawa. Fleury has been one of the main reasons why the Pittsburgh Penguins are even competing for another championship, but Mike Sullivan has been starting Murray ever since and he hints that there will most likely not be a goalie change in game 5.
Sullivan said at a press conference today, "We haven't lost games because of our goaltending. That's my thought." He probably thinks it's the scoring and lack of defense. If that's the case, do we see Chad Ruhwedel or Mark Streit for Olli Maatta in game 5?
Speaking of defense Sullivan also added their is no chance Kris Letang comes back for this series. The power play has also been struggling in this series and Nick Bonino has missed the last two games. It actually has had a major impact on the Penguins whether you believe it or not.
---