Two Months Into the Season, Mets Find Themselves in Daunting Territory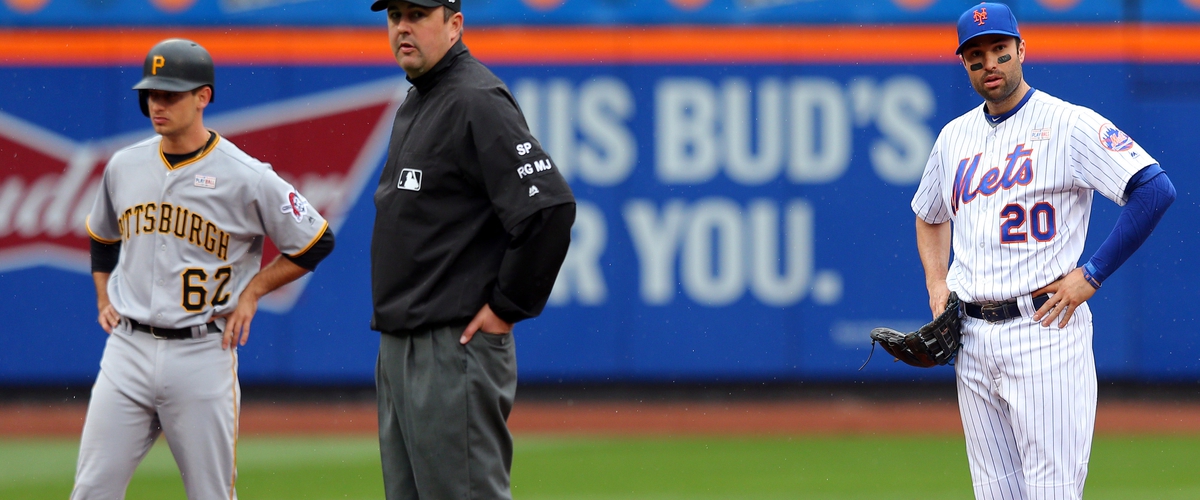 The New York Mets didn't imagine themselves being in fourth place in the NL East and also having a 24-31 record two months into the regular season. The Miami Marlins and the Atlanta Braves are ahead of them in the division standings and the Washington Nationals have a 11-game lead on the Mets.
The pitching has been awful for the Mets the entire season and a lack of effort as well despite injuries. Steven Matz and Seth Lugo are both expected to join the Mets this week, but it might be too little too late already.
Addison Reed has 8 saves but he has blown 2 saves. His record is 0-2 and gave up 30 hits and 10 runs in 29.2 innings pitched. Reed has only waked 4 batters and struck out 32.
Hansel Robles, Josh Edgin, Tyler Pill, and Fernando Salas have been terrible for the Mets. Jeurys Familia isn't healthy.
Noah Syndergaard is still on the disabled list. Zack Wheeler's record is 3-3 with a 3.72 ERA. He has pitched in 55.2 innings and gave up 53 hits. He has given up 24 runs and gave up 23 walks and struck out 51 batters.
Jacon DeGrom's record is 4-2 with a 3.97 ERA. He has pitched in 68 innings and gave up 64 hits. He has given up 30 runs and 29 walks but he has 92 strikeouts.
Yoenis Cespedes has been having some setbacks with his rehab. It is unknown when he will return. Michael Conforto's batting is average is .308 with 14 homeruns and 36 RBI's. Wilmer Flores batting average is .313 with 5 homeruns and 16 RBI's.
Lucas Duda's batting average is .269 with 10 homeruns and 21 RBI's. Neil Walker's batting average is .263 with 7 homeruns and 31 RBI's.
Amed Rosario, Dominic Smith, and/or Brandon Nimmo should get called up sometime soon. The next few weeks will decide whether the Mets will be sellers or buyers at the trade deadline this season.
---