DeAndre Hopkins Signs Contract Extension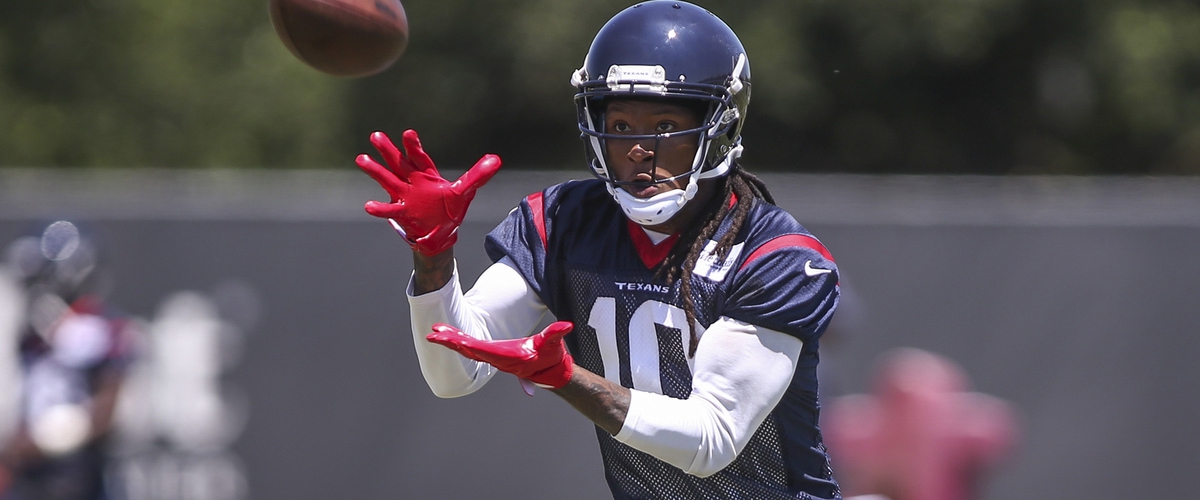 Houston Texans Wide Receiver DeAndre Hopkins has agreed to a five-year contract extension worth $81 million and $49 million of it is guaranteed, according to ESPN's Adam Schefter. It is the most guaranteed money for a wide receiver in the NFL.
He has been there top target for the past couple of seasons. Hopkins was drafted in the first round of the 2013 NFL Draft. He only had 78 receptions for 954 yards receiving and 4 touchdowns last season. It is a far cry from a 111-reception 1,521 receiving yards and 11 touchdowns stat line Hopkins put up in 2015.
His original contract was supposed to expire at the end of the season. Hopkins also surpasses Atlanta Falcons Wide Receiver Julio Jones's $47 million guaranteed. I am sure New York Giants Wide Receiver Odell Beckham Jr. is keeping an close eye on this since he will probably be the next receiver to get a big contract.
---