DeShone Kizer Named Browns Starter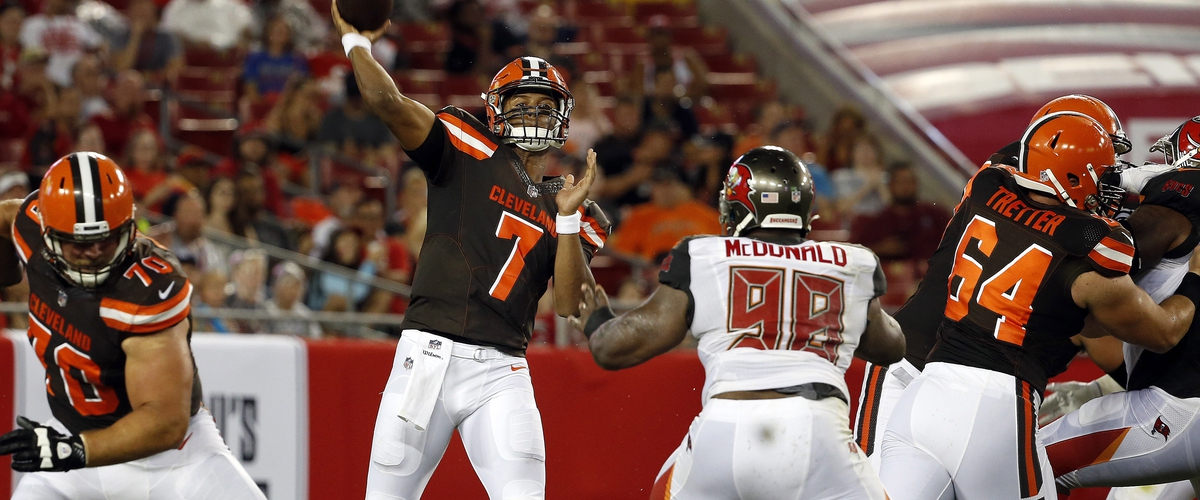 With two Sundays to go before the Cleveland Browns open up the season at home against the Pittsburgh Steelers, Head Coach Hue Jackson has named DeShone Kizer the starting quarterback for the Cleveland Browns. Kizer was drafted in the second-round in the 2017 NFL Draft. Hue Jackson thinks he has the most upside.
In the first preseason game against the New Orleans Saints, Kizer completed 11-of-18 passes for 184 yards and one touchdown. In the second preseason game against the New York Giants, Kizer completed 8-of-13 passes for 74 yards and rushed for 35 yards on five carries and a score. In the third preseason game against the Tampa Bay Buccaneers, he completed 6-of-18 passes for 93 yards and one interception.
Kizer has performed well in practice and has impressed his teammates. The Browns are not impressed with Brock Osweiler. He was acquired in a trade from the Houston Texans in the offseason and he didn't even play in the Browns preseason game against the Buccaneers yesterday.
Cleveland will probably look to trade or release him. Cody Kessler will probably be the Cleveland Browns backup. He isn't a terrible backup to have. I thought he would have been the starter to start the season, but I guess Jackson feels that they aren't going to make the playoffs anyways this season and see what they have in Kizer.
---