Edmonton Oilers off to Sizzling Start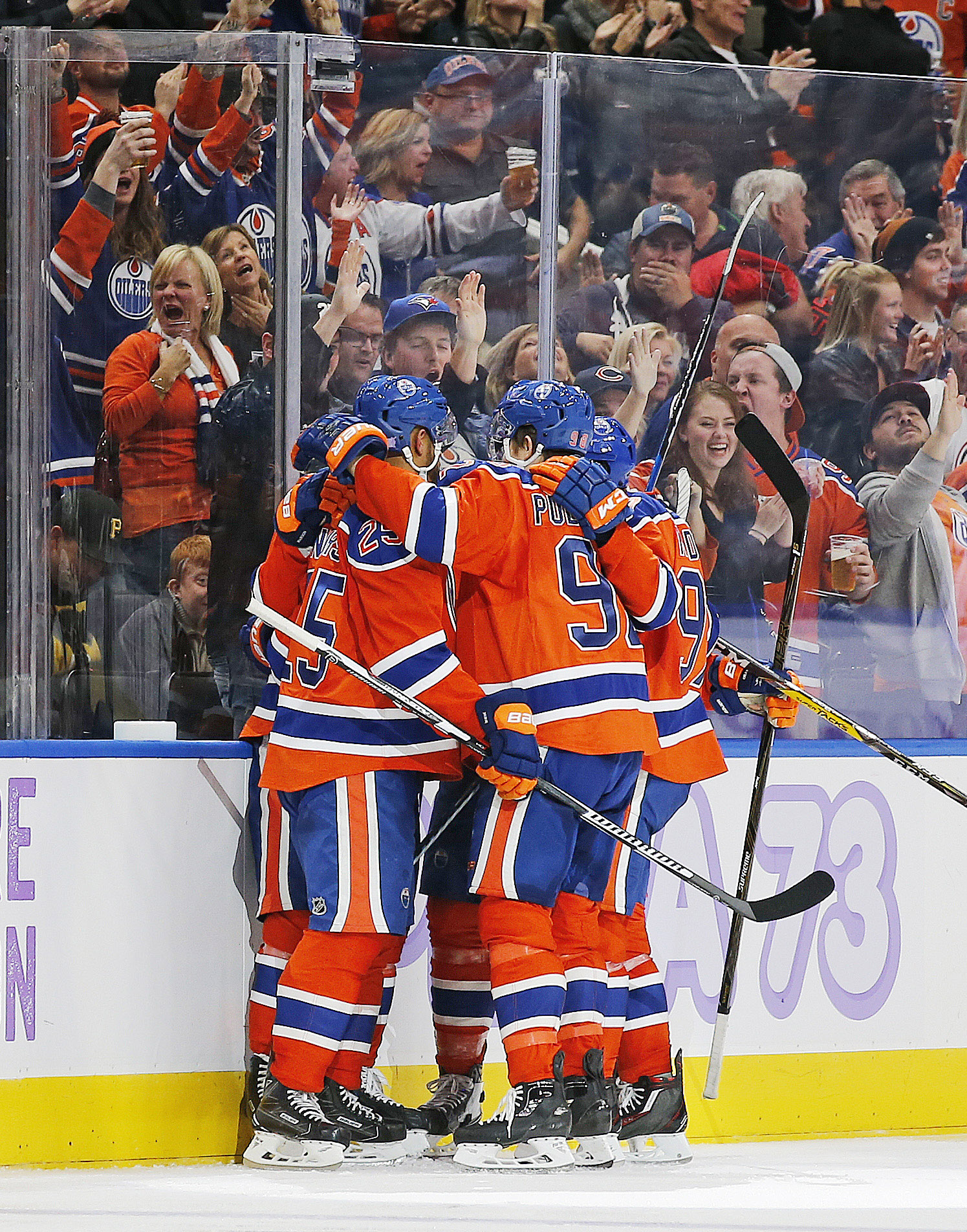 Perry Nelson-USA TODAY Sports
When Connor McDavid is the Edmonton Oilers team captain, good things will happen. He is only 19 years old and he has 4 goals and 7 assists in only 7 games played this season. McDavid was named team captain in the summer and it looks like it is paying off.

The Oilers record so far is 6-1 with 12 points and lead the Pacific Division. It is a very weak division and 94 points could win that division. If they keep dominating, they might even run away with it.
McDavid's line mate Milan Lucic, has 3 goals and 2 assists. He signed a 7-yr contract over the summer, and he played with the Boston Bruins last season. Jordan Eberle has 3 goals and 3 assists. Leon Draisaitl has 2 goals and 4 assists.
They are playing tougher on the defensive end as well. Acquiring Adam Larson for Taylor Hall from New Jersey seems to be working for both teams. Cam Talbot has played exceptionally well to start the season. He is 6-1 with a 2.49 GAA and .927 save percentage.

The Edmonton Oilers haven't been to the postseason since 2005-2006, when they were the #8 seed and lost in the Stanley Cup Finals to the Carolina Hurricanes in 7 games. They would love to end the postseason drought.

---