Ezekiel Elliott Suspended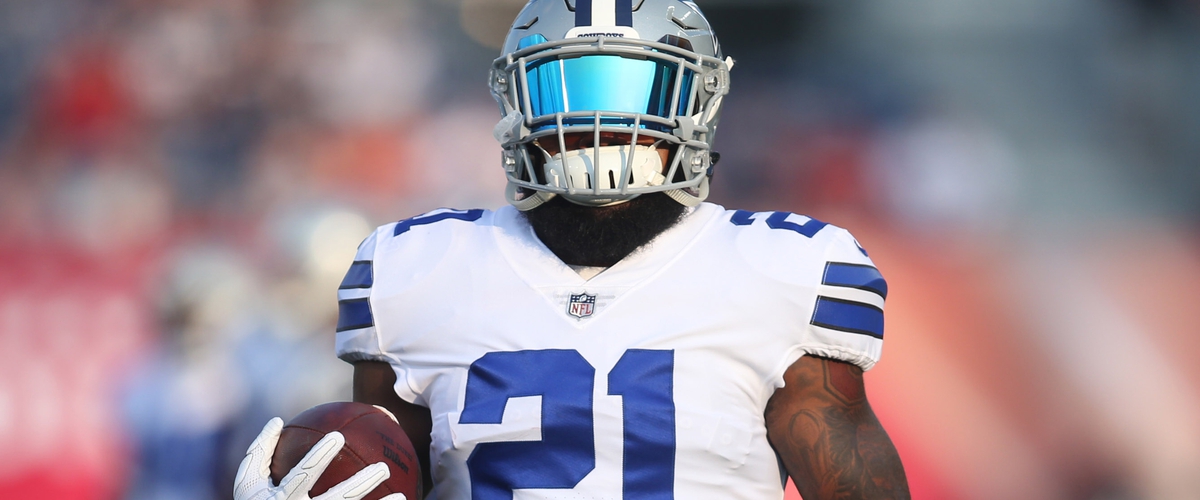 The NFL has suspended Dallas Cowboys running back Ezekiel Elliott for the first six games for violating the personal conduct policy. This comes as an result of an investigation that started over a year ago when Elliott's ex-girlfriend accused him of domestic violence in Columbus, OH.
In September, The Columbus City Attorney's office announced that it wouldn't charges against him, but that didn't stop the NFL from suspending him.
Elliott is expected to appeal the suspension. He has three business days to file it and a hearing must be scheduled within 10 days of receipt of the notice, according to the Article 46 of the collective bargaining agreement and ESPN's Todd Archer.
If there were no charges against Elliott, why did the NFL go ahead and suspended him anyways? Look is it wrong to do domestic violence? Without a doubt it is. However, if the law says it is dropped the whole case in itself is done and over with period.
Remember when former New York Giants kicker Josh Brown admitted to beating up his wife over 20 times and he was only suspended one game by the NFL? Well, that was a joke and it seems like once again Roger Goodell has dropped the ball.
Many people are complaining about this suspension on Twitter and I don't blame them. This stuff hasn't happened often in other sports but I will give a perfect example here.
Remember when NHL player Patrick Kane was under investigation for rape? He and the NHL trusted the legal process and the case was eventually dismissed and props to NHL commissioner Gary Bettman for not suspending him.
Back to the case of Elliott from a football manner, if his suspension is upheld, Elliott won't return until week 8 against the Washington Redskins on the road. Dallas has a bye in week six.
The first six games for the Dallas Cowboys are: vs New York Giants, at Denver Broncos, at Arizona Cardinals, vs Los Angeles Rams, vs Green Bay Packers, and at San Francisco 49ers.
Elliott won offensive rookie of the year last season. He rushed for 1,631 yards and 15 touchdowns. Elliott caught 32 passes as well for 363 yards receiving and one touchdown.
Who will the Cowboys running backs be? The starter will probably be Darren McFadden. Alfred Morris and Ronnie Hillman are the other current running backs on the roster.
In my opinion, Elliott should not have been suspended or at the most one to two games, but was there even enough evidence proven to the NFL that he deserved six?
When Ray Rice punched his wife in an elevator a couple of years ago, there was proven evidence to suspend him. It was a joke when he only received a two-game suspension and not much more.
---