Los Angeles Angels On Fire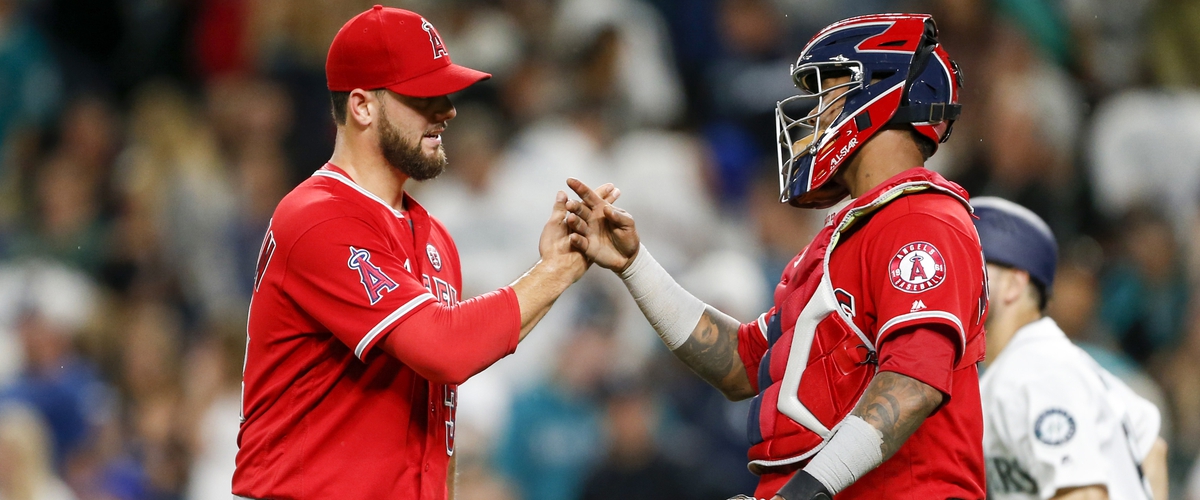 Just about a couple of weeks ago, the Los Angeles Angels looked done. Now, they could finish off a four-game sweep this afternoon against the Seattle Mariners. Los Angeles currently holds a 60-58. They have the second wild card spot for now.
The Angels just made the playoffs a couple of seasons ago and lost to the Kansas City Royals. Manager Mike Scioscia has done a good job of not losing control of his baseball team.
Mike Trout is the main reason why the Angels are playing well. His batting average is .345 with 23 homeruns and 55 RBI's, along with 13 stolen bases. Aldrelton Simmons' s batting average is .303 with 12 homeruns and 54 RBI's, along with 17 stolen bases. Albert Pujols's batting average is .231 with 17 homeruns and 72 RBI'S, along with one stolen base.
Kaleb Cowart's batting average is .300 with one homerun and five RBI's, along with three stolen bases. Kole Calhoun's batting average is .243 with 13 homeruns and 47 RBI's, along with five stolen bases.
The pitching has been inconsistent for the Angels this season, but it has been better lately. J.C. is probably their best pitcher. His record is 10-10 with a 4.26 ERA. In 141.2 innings pitched, he has walked 47 batters and struck out 105.
Parker Bridwell's record is 6-1 with a 3.00 ERA. In 66 innings pitched, he has walked 16 batters and struck out 42. Bud Norris is the team's closer. His record is 2-5 with a 4.60 ERA. In 45 innings, he has walked 21 batters and struck out 56. Norris has 18 saves in 22 tries.
With 44 games remaining, the Angels need to keep playing at a high level. They are still 2.5 games back of the New York Yankees for the first wild card spot. It will be interesting from here for them.
The Angels have to face the Seattle Mariners seven more times and the Houston Astros nine more times. They also play against current playoff teams 14 times.
---