Golden State Warriors Training Camp Preview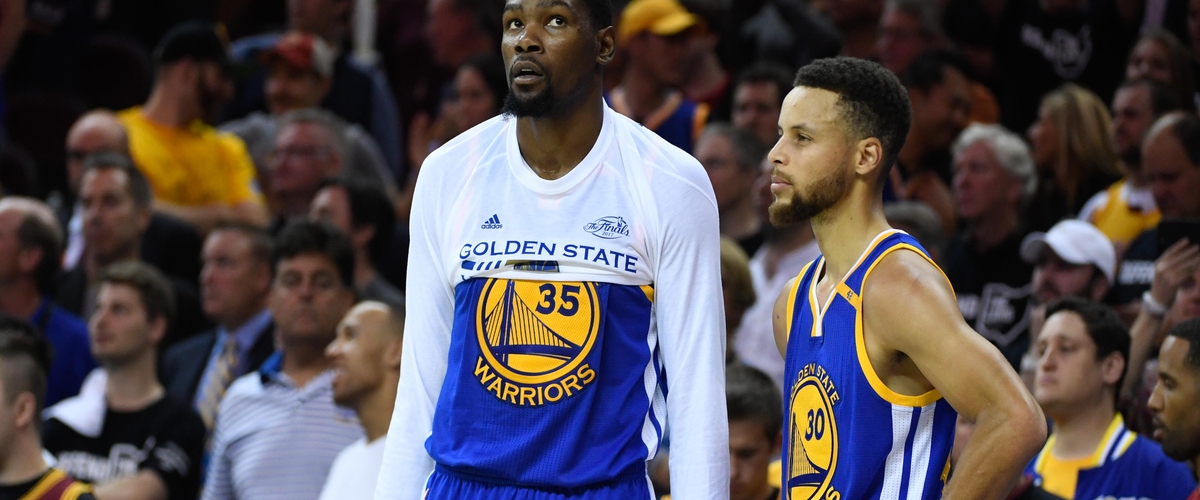 When Kevin Durant joined the Golden State Warriors last season, he was going to get a lot of criticism if the Warriors didn't win the NBA Finals. In 2016, Golden State blew a 3-1 series lead to the Cleveland Cavaliers in the finals.
The Warriors didn't have to worry about that last season as they went 16-1 in the playoffs. The lone loss was in game four at Cleveland. Durant won his first NBA championship and he was the finals MVP. He averaged 35.2 PPG 8.2 RPG and 1.6 BPG in the finals.
Golden State hopes to become the first team since the Miami Heat (2011-2012 and 2012-2013) to win back-to-back championships.The Warriors are also looking to win three championships in the past four seasons. Steph Curry signed a big five-year deal worth $201 million in the offseason. He is one of the best shooters in the NBA.
Klay Thompson has been a phenomenal defender. They have a very deep bench. Head coach Steve Kerr hopes he doesn't have to leave the team again this season because of back issues he dealt with last year. Mike Brown served as interim coach during his absence.
Starting 5: (C) Zaza Pachulia (PF) Draymond Green (SF) Kevin Durant (SG) Klay Thompson (PG) Steph Curry. Key bench players: (SF) Andre Iguodala, (C/PF) Jordan Bell, (PG) Shaun Livingston, (SG) Nick Young, and (PG/SG) Patrick McCaw.
Golden State should win the west, but the western conference got tougher in the offseason. The San Antonio Spurs, Oklahoma City Thunder, Houston Rockets, and Minnesota Timberwolves have a chance to knock them off.
---