Houston Wins Epic Classic against Los Angeles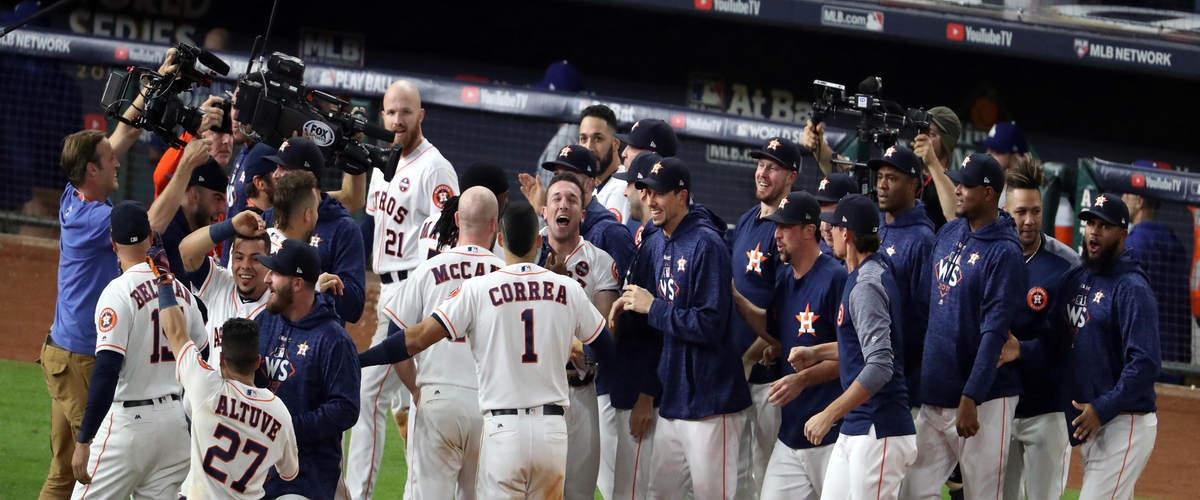 The sound of a ball going off a bat can either be exciting or very boring. The ball exploded off the bat several times in a epic 13-12 win for the Houston Astros over the Los Angeles Dodgers in game five of the World Series.
Alex Bregman had the game-winning hit with two outs in the bottom of the tenth inning. With this win for the Astros, they are one win away from winning their first World Series title in franchise history.
The Dodgers drew first blood with a 2-run single in the first by Logan Forsythe. The Dodgers scored on another in that inning thanks to an attempted pick off play and it failed for the Astros. Enrique Hernandez scored from third. Austin Barnes had an RBI single for the Dodgers in the fourth inning.
Houston's bats woke up in the fourth inning. Carlos Correra hit an RBI double for the Astros to get them on the board. Yuli Gurriel tied the game with a three-run homer off a hanging curve ball.
Cody Bellinger drilled a three-run homer in the next inning for the Dodgers. With two outs in the bottom of the fifth inning, Clayton Kershaw was pulled from the game in favor of Kenta Maeda. When Maeda came in and faced Jose Altuve, Altuve hit a three-run homer to tie the game once again.
Bellinger hit an RBI triple for the Dodgers in the seventh inning. The Astros responded once again with a solo homer by George Springer. Jose Altuve had an RBI double and then Carlos Correra followed it up with a two-run homer.
In the eighth inning, Corey Seager had an RBI double for the Dodgers. Brian McCann would homer for the Astros in the eighth inning.
Yasiel Puig hit a two-run homer for the Dodgers in the ninth inning. With two outs and two strikes, Chris Taylor hit an RBI single to tie the game at 12 and the rest was history.
Joe Musgrove was the winning pitcher for the Astros. He pitched an inning and struck out a batter. Kanley Jansen was the losing pitcher for the Dodgers. He pitched 1.2 innings and gave up two hits and a run. Jansen also walked a batter and struck out one.
The starters didn't have it in game five. Clayton Kershaw pitched 4.2 innings and gave up four hits and six runs. Kershaw walked three batters and struck out two. It is shocking Kershaw pitched this bad when he had a four run lead. Dallas Keuchel pitched 3.2 innings and gave up five hits and four runs. He walked two batters and struck out four.
Game six of the World Series will be tomorrow night in Los Angeles.
---