Kunitz Strikes Gold For Penguins in Double OT; Advance to Finals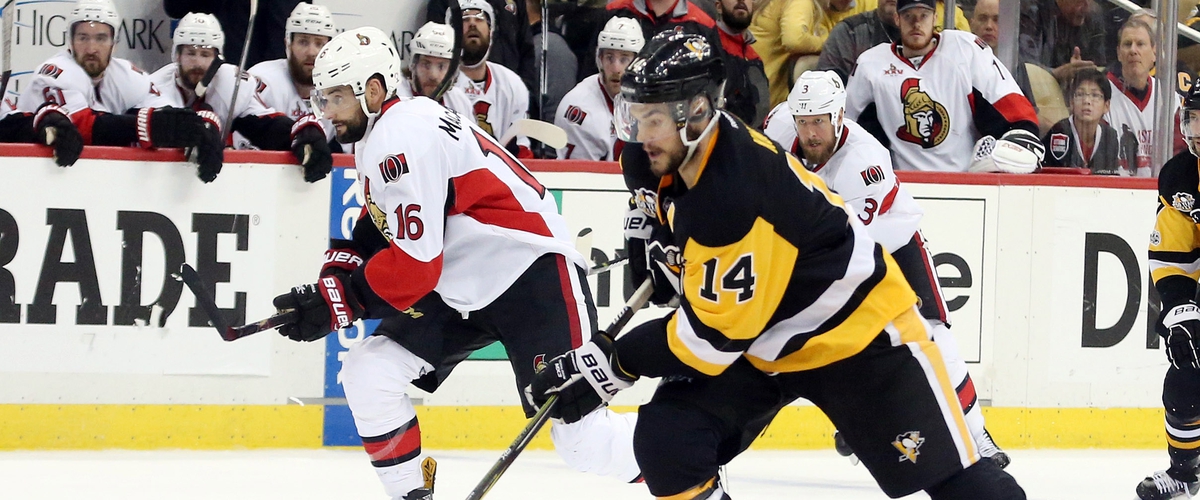 Sidney Crosby passed the puck to Chris Kunitz and Kunitz scored on a one-timer 5:09 into double overtime to lift the Pittsburgh Penguins over the Ottawa Senators in game 7, 3 to 2.
Kunitz also scored in the second period for the Penguins. 20 seconds later, Mark Stone tied it at 1.
In the third period, Justin Schultz scored a power-play goal for the Penguins. Ryan Dzingel tied the game at 2 with 5:19 remaining in regulation after Erik Karlsson hit the post and he was there to tap it in for the Senators.
Matt Murray made 27 saves for the Penguins. Craig Anderson made 39 saves for the Senators. Both goalies were outstanding.
The Pittsburgh Penguins advance to the Stanley Cup Finals for the second consecutive season and they will face the Nashville Predators. Game 1 is on Monday Night in Pittsburgh.
---