Lions Make Packers Look Lifeless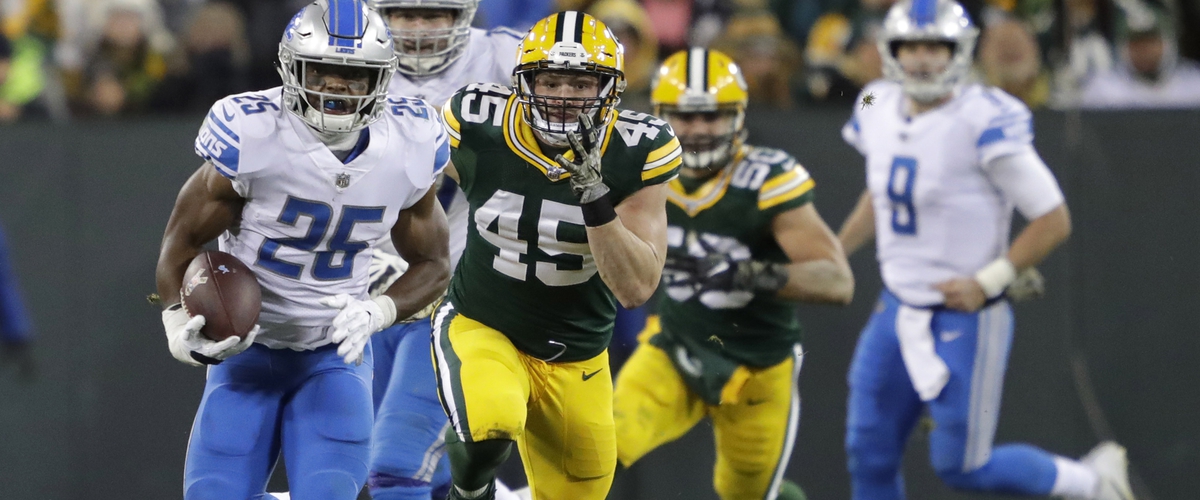 It appeared as if the Detroit Lions were going to go three-and-out on there first drive until Mike Daniels committed a 15-yard roughing the passer penalty. It eventually led to a 25-yard touchdown reception by Marvin Jones Jr. from Matthew Stafford and the Lions won 30-17.
Detroit made Green Bay lifeless throughout the entire game. The Lions played with energy and the Packers seem like they forgot how to play without Aaron Rodgers.
In the second quarter, Ameer Abdullah scored on a 4-yard rushing touchdown. Abdullah finished with 48 yards rushing on 21 carries and a touchdown. The Packers put on the fast field goal team with under 15 seconds remaining and Crosby drilled a 35-yard field goal.
With Green Bay trailing 20-3 in the fourth, Brett Hundley scored on a 1-yard rush. He completed 26-of-38 passes for 245. Hundley also rushed for 22 yards on four carries and a score. The Packers play calling was predictable all night long and they didn't take any deep shots down the field.
On the Lions next drive, Marvin Jones Jr. hauled in a 11-yard touchdown reception. Jones finished with seven receptions for 107 yards receiving and two touchdowns. Stafford completed 26-of-33 passes for 361 yards and two touchdowns.
Jamaal Williams scored on a 1-yard rush late for Green Bay. Green Bay's leading receiver was Randall Cobb with five receptions for 58 yards.
The Lions will host the Cleveland Browns (0-8) on Sunday and the Packers will travel to Chicago to face the Bears (3-5) on Sunday.
---