McCarron Wants out of Cincy; Is It Actually Wrong Move?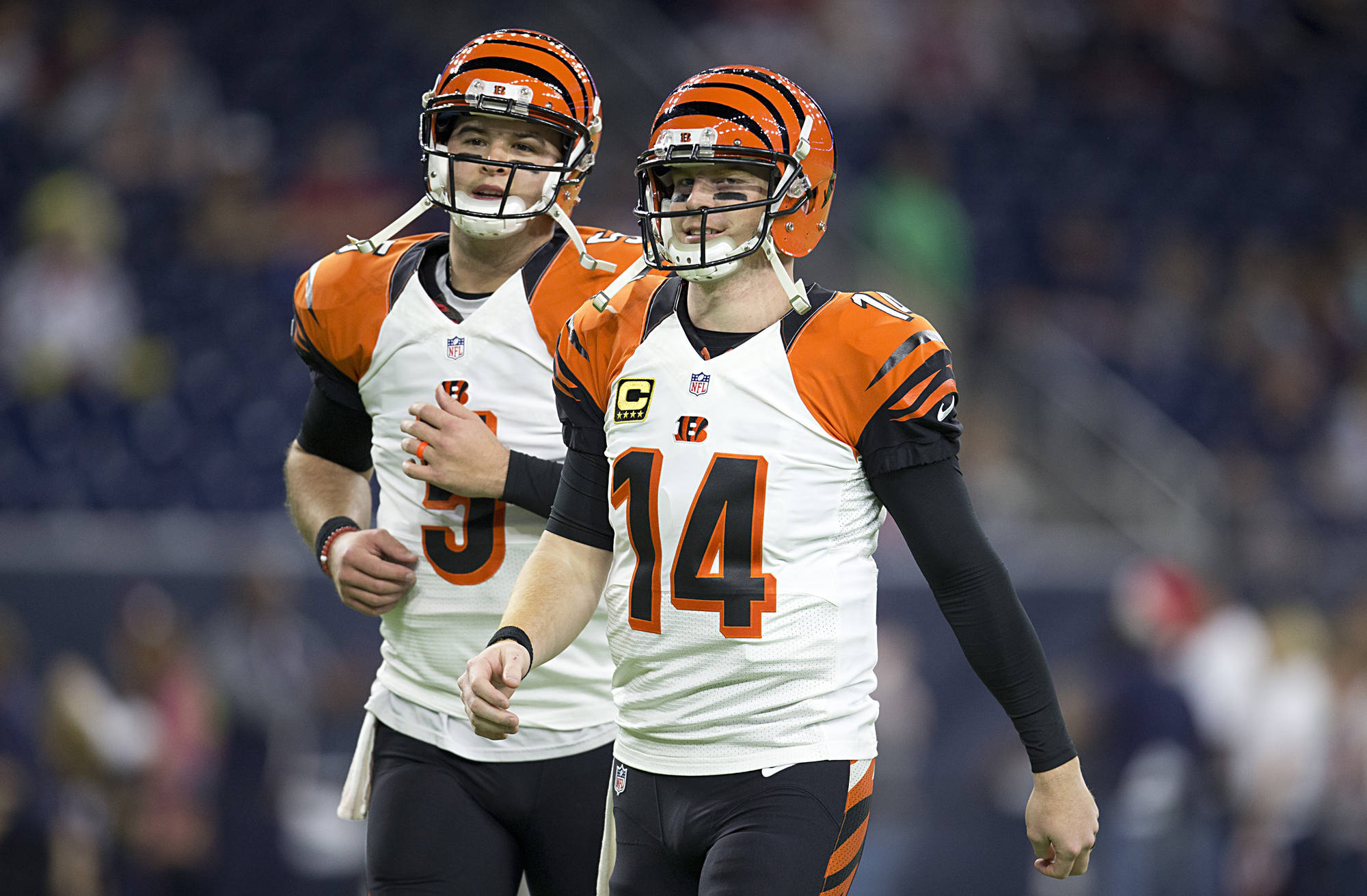 Thomas B. Shea-USA TODAY Sports
It seems like A.J. McCarron has waited long enough to become a starter in the NFL. He doesn't want to sit on the bench anymore to Andy Dalton, and McCarron wants to be traded. The question is will they actually trade him and is it the right guy to trade?
First off the Bengals are a mediocre team with a bunch of talent being wasted. Second off the Bengals would be making a mistake by trading him. McCarron was actually closer to winning a playoff game for Cincinnati than Andy Dalton ever was.
In the four playoff games Dalton has played in, he has only thrown for 1 touchdown and 6 interceptions. The Bengals lost all 4 playoff games convincingly. Dalton is also 29 years old and it looks like he might have his ceiling. They won't get rid of him because of the big contract he signed. Dalton also didn't play that great this past season, despite key players getting injured.
McCarron started 3 games in 2015 because of a wrist injury to Andy Dalton. He threw for 854 yards 6 touchdowns and 2 interceptions. In the only playoff game McCarron has played, he passed for 212 yards 1 touchdown and 1 interception. He had just as many touchdowns thrown in the postseason in his career than Dalton has in 4 postseason games. It was also the go-ahead touchdown.

McCarron deserves credit because that was the same game where Ben Roethlisberger left the game with a shoulder injury down 15 to 0, and the offense started to get a groove, until the late game collapses between the Jeremy Hill fumble and careless defensive foul penalties. That led to the Steelers winning the game. The Bengals would have advanced to the AFC Divisional Round against the New England Patriots.
If the Bengals had actually won that game, it would have spelled the end of Andy Dalton. Because of that collapse, he is still the starter today. It shouldn't be that way though and McCarron is only 26 years old and he has a higher ceiling. I also don't recall Andy Dalton taking advantage of an opponents injury in a playoff game.

A few teams that could use him are the San Francisco 49ers, New York Jets, Arizona Cardinals, Chicago Bears, and Houston Texans. It would be a mistake for the Bengals to get rid of him, but this is a total business decision however.

---