Need for Speed Show Cased in Penguins Overtime Win over Islanders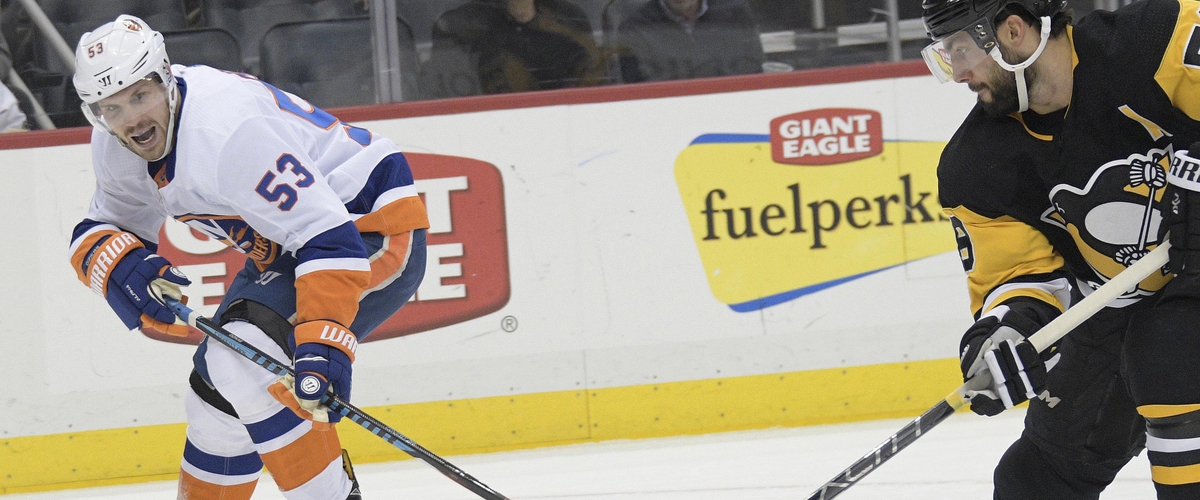 The New York Islanders and the Pittsburgh Penguins showcased their speed all game long. It didn't let down in overtime as both teams had quality chances, until Penguins defenseman Matt Hunwick scored 1:29 into overtime as the Penguins won 4-3.
Jake Guentzel scored a redirected power-play goal in the first-period for the Penguins. Jordan Eberle tied the game at one for the Islanders in the second period.
Phil Kessel scored a power-play goal and Riley Sheahan scored a goal off a Jaroslav Halak turnover in the third-period for the Penguins.
Mathew Barzal cut the deficit to 3-2 with under five minutes remaining. With an extra attacker on the ice, Brock Nelson scored off a rebound with 1:10 remaining in regulation. The Islanders could have won it regulation but the puck skidded a little bit as it hit the lower post.
The difference in the game was that the New York Islanders were 0-for-4 on the power play and the Pittsburgh Penguins were 2-for-2.
Jaroslav Halak made 28 saves for the Islanders. Tristan Jarry made 23 saves for the Penguins. These two teams will play each other three more times this season.
---