Packers Stuff Seahawks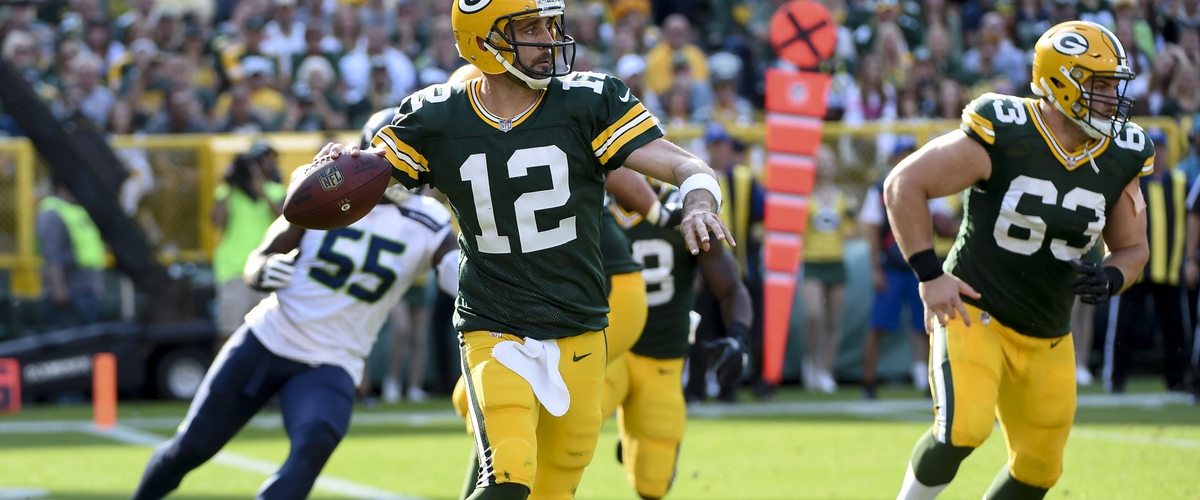 For much of the first half, the Seattle Seahawks and the Green Bay Packers were dead locked at zero. Seattle scored on a field goal before halftime which was set up in large to a 34-yard pass to Doug Baldin from Russel Wilson on a first-and-10 from Seattle's own 22. Wilson scrambled for 29 yards on the next play. However, the Packers won 17-9.
Wilson completed 14-of-27 passes for 158 yards receiving and rushed for 40 yards on 2 carries. The offensive line was horrendous for Seattle. Baldwin caught 4 passes for 63 yards receiving. Chris Carson was the leading rusher for Seattle with 6 carries for 39 yards rushing. Eddie Lacy returned to Green Bay as a member of the Seahawks, but he only had three rushing yards on five carries.
Seahawks cornerback Jeremy Lane was ejected from the game in the first-quarter after Aaron Rodgers was picked off by Nazair Jones. Lane threw a punch at Packers receiver Davante Adams. Adams finished with 3 catches for 47 yards receiving. Rookie corner Shaquill Griffin filled in for Lane and played pretty well. Also, Jones would of had a pick six, but it was called because of a block in the back penalty on the return.
In the third quarter, Mike Daniels forced a fumble for the Packers and they recovered it. Daniels had 1.5 sacks on the day. It led to a 6-yard rushing touchdown by Ty Montgomery. He rushed for 54 yards on 19 carries and one touchdown. He also caught 4 passes for 39 yards receiving.
The other touchdown in the third was scored by Jordy Nelson from 32 yards out and it was thrown by Aaron Rodgers. Nelson finished with 7 catches for 79 yards receiving and a touchdown. Rodgers completed 28-of-42 passes for 311 yards passing 1 touchdown and 1 interception.
Randall Cobb was the leading receiving for the Packers with 9 catches for 85 yards receiving. Mason Crosby made a 40-yard field goal for Green Bay. Blair Walsh made three field goals for the Seahawks (33, 21, and 41 yards).
The Seattle Seahawks will host the San Francisco 49ers (0-1) next Sunday and the Green Bay Packers will travel to face the Atlanta Falcons (1-0) next Sunday night.
---