Patriots Top Jets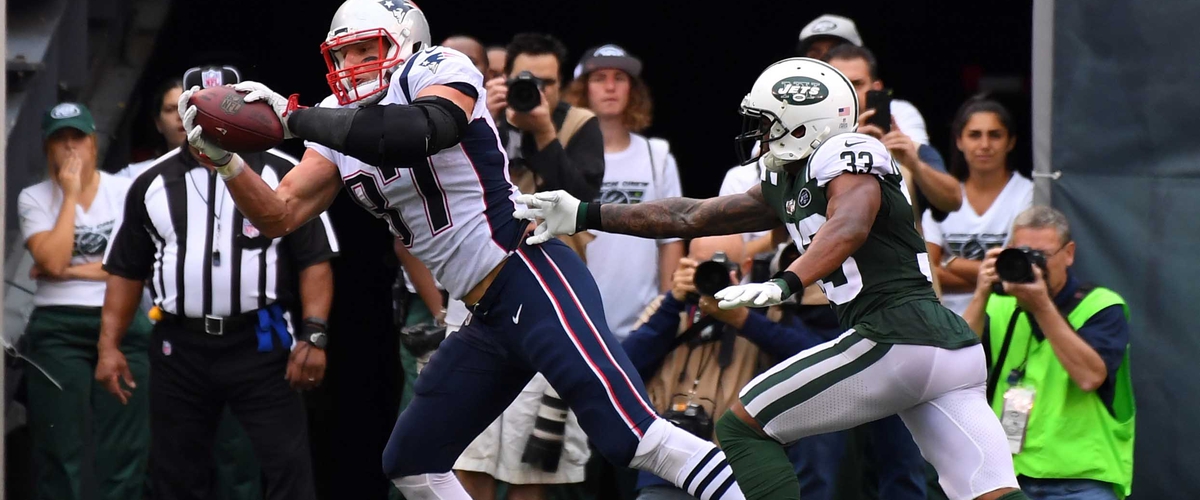 The New England Patriots and the New York Jets both had identical 3-2 records heading into Sunday's match up. The winner would take sole possession of first place in the AFC East. New England defeated New York 24-17.
In the first quarter, Josh McCown threw a 1-yard touchdown pass to Austin Seferian-Jenkins. In the second quarter, McCown threw a 31-yard touchdown pass to Jeremy Kerley. McCown completed 31-of-47 passes for 354 yards 2 touchdowns and 2 interceptions.
Kerley had 2 receptions for 61 yards receiving and a touchdown. Seferian-Jenkins had 8 catches for 46 yards receiving and a touchdown.
Later in the second, Dion Lewis scored on a 1-yard rush for New England. Rob Gronkowski caught a 2-yard touchdown pass for New England late in the second from Tom Brady.
In the third quarter, Tom Brady threw a 33-yard touchdown pass to Rob Gronkowski. Gronkowski finished with 6 catches for 83 yards receiving and 2 touchdowns. Tom Brady completed 20-of-38 passes for 257 yards 2 touchdowns and an interception.
Later in the third, Seferian-Jenkins originally scored a touchdown, but the refs ruled on the replay that he fumbled the ball and it was a touch back. It was a horrific call.
The Jets had a chance late when trailing 24-17 but their chance to tie the game came up short. The New England Patriots will host the Atlanta Falcons (3-2) next Sunday Night and the New York Jets will be on a bye week.
---