Penguins Fast Start Key in Victory Against Columbus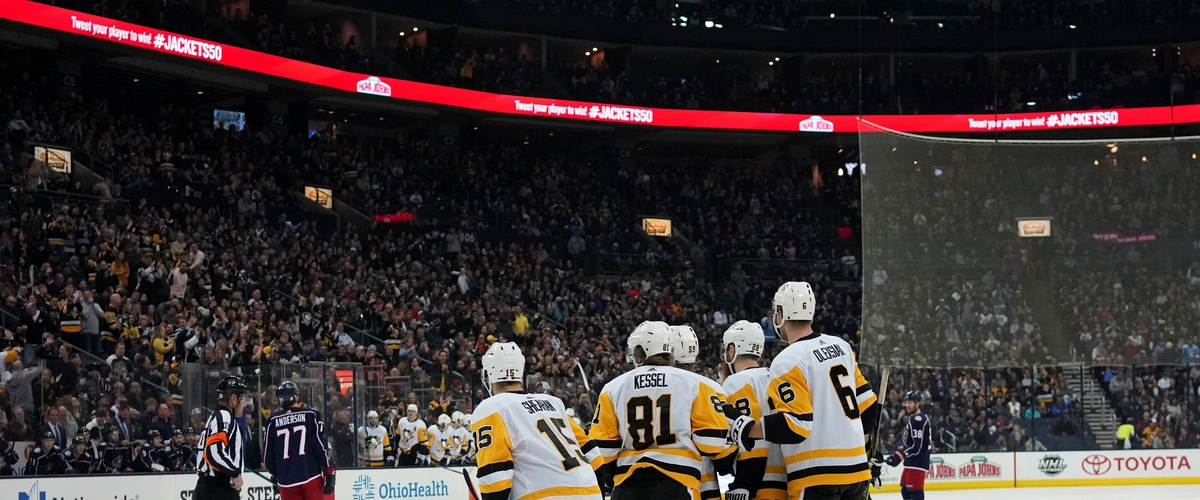 The Pittsburgh Penguins looked anything but sluggish in a 5-2 win against the Columbus Blue Jackets on Sunday evening at Nationwide Arena in Downtown Columbus. Pittsburgh was playing in a back-to-back situation after beating the Toronto Maple Leafs 5-3 on Saturday night.
Riley Sheahan and Brian Dumoulin scored goals for Pittsburgh in the opening 6:57 of the game. Artemi Panarin scored the lone goal in the first-period for Columbus. Riley Sheahan scored his second goal of the game later in the first for the Penguins.
Zach Aston-Reese scored for the Penguins once again in the second-period and this is the third time in his past four games he has scored a goal. Alexander Wennberg scored 2:21 into the third period for the Blue Jackets. Jake Guentzel slapped one in on Sergei Bobrovsky's blocker side in the third period.
Tristan Jarry made 35 saves for the Penguins. Sergei Bobrvosky made 18 saves for the Blue Jackets. Pittsburgh is now temporarily in first place in the Metropolitan Division after winning five consecutive games. Columbus continues to slip in the standings and they have lost eight out of 10. The Pittsburgh Penguins and the Columbus Blue Jackets will play each other one more time this season.
---