Penguins Rally Against Rivals Flyers in Overtime Thriller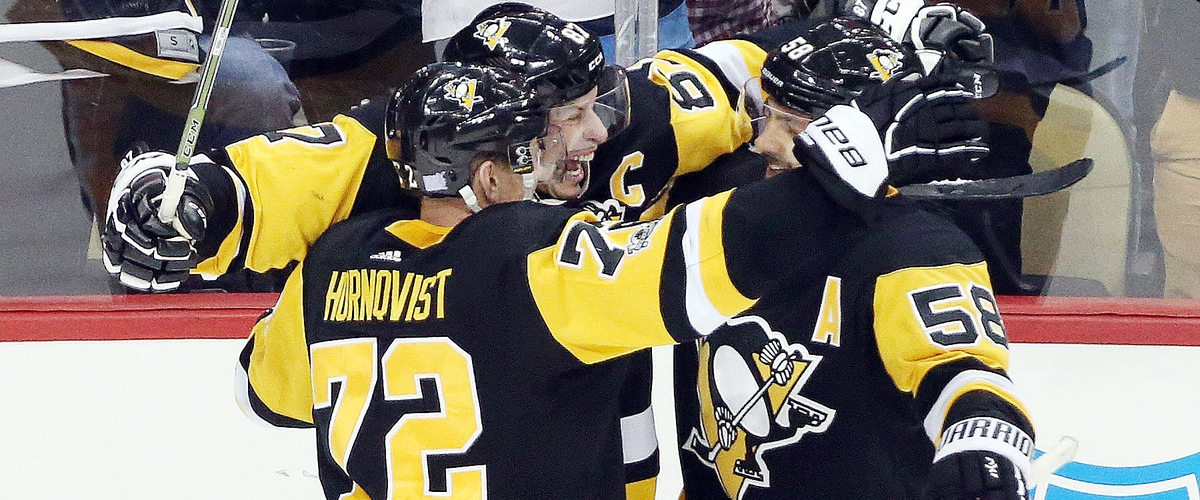 The Pittsburgh Penguins looked ordinary at times tonight against the Philadelphia Flyers, but when it mattered the most, the Penguins delivered. Kris Letang ripped a shot and Sidney Crosby deflected it in 1:48 into overtime as the Penguins came back 5-4 against the Flyers.
This is Philadelphia's eight straight loss and they have blown 10 leads during that span. Jakub Voracek committed a penalty near the end of regulation and his penalty just expired as the goal was being scored. Isn't it strange that the player who injured Murray was the one that actually cost his team the game?
In the first period, Jake Guentzel scored for the Penguins. In the second period Shayne Gostibehere scored a power-play goal and Travis Konecny scored as well for the Flyers.
At around the 4:21 mark in the second-period, Jakub Voracek slid into Penguins' goalie Matt Murray and Murray's teammates had to help him off the ice. He has a lower-body injury and will be reevaluated tomorrow. Murray stopped 20 shots and Tristan Jarry came in relief and stopped right shots. He also picked up his second consecutive win.
Sean Couturier scored with :32 seconds left in the second-period for the Flyers. Patric Hornqvist (power play) and Bryan Rust scored goals for the Penguins early in the third period in a span of :39 seconds.
With 3:41 remaining in regulation, Michael Raffl made a power move and scored a goal for the Flyers. With the extra attacker pulled for the Penguins late in the third, Jake Guentzel scored with 1:04 remaining in regulation.
Brian Elliott was solid in net for the Flyers with 47 saves. These two teams will play each other three more times this season.
---