Seahawks Beat Sloppy Eagles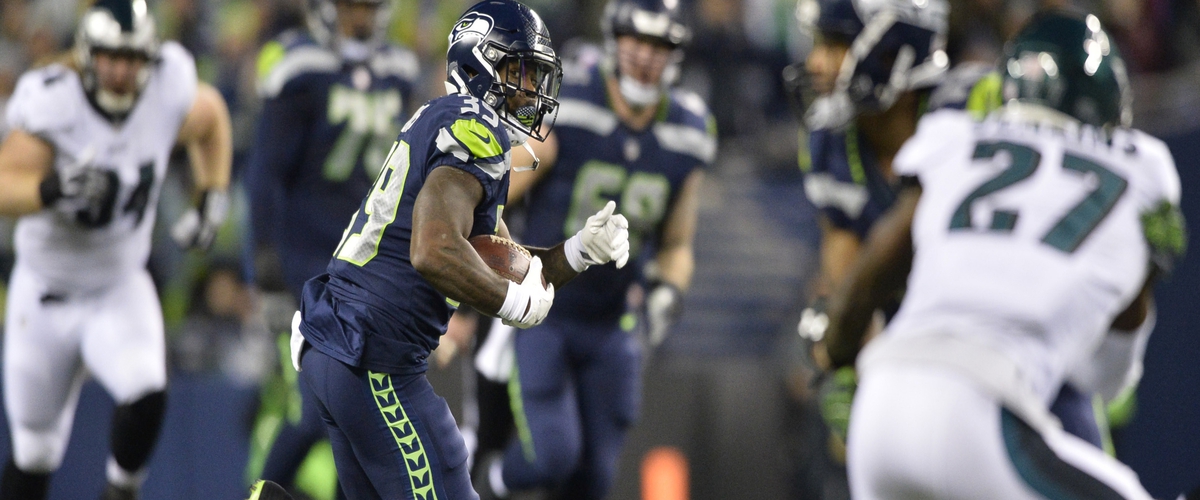 The Seattle Seahawks needed to prove themselves in a Sunday Night showdown against the Philadelphia Eagles. With an Eagles win, they would wrap up the NFC East Title. However Seattle delayed that party in a 24-10 victory.
Philadelphia was penalized a lot on Sunday Night seven times for 64 yards. With Seattle leading 3-0 in the first, Jimmy Graham caught an 11-yard touchdown pass from Russell Wilson. Graham finished with three receptions for 26 yards and a touchdown.
With Seattle leading 10-3 in the third after the Eagles turned the ball over, Wilson threw a 1-yard touchdown pass to Tyler Lockett. Lockett had two receptions for 17 yards receiving and a touchdown.
In the fourth quarter, Carson Wentz threw a 27-yard touchdown pass to Nelson Agholor. Agholor finished with seven receptions for 141 yards and a touchdown. Wentz completed 29-of-45 passes for 348 yards one touchdown and one interception. He also rushed for 30 yards on six carries.
The Eagles running game was contained for most of the night. Jay Ajayi was the Eagles leading rusher with 35 yards on nine carries. The Seahawks put the icing on the cake on a 15-yard touchdown to J.D. McKissic from Russell Wilson. Wilson completed 20-of-31 passes for 227 yards and three touchdowns. Mike Davis was the Seahawks leading rusher with 64 yards on 16 carries.
Zach Ertz left the game for the Eagles on Sunday Night with a head injury. The Eagles will head to Los Angeles to face the Rams (9-3) next Sunday and the Seahawks will head to Jacksonville to face the Jaguars (8-4) next Sunday.
---