Referees Dictate Outcome in Seahawks Win over Giants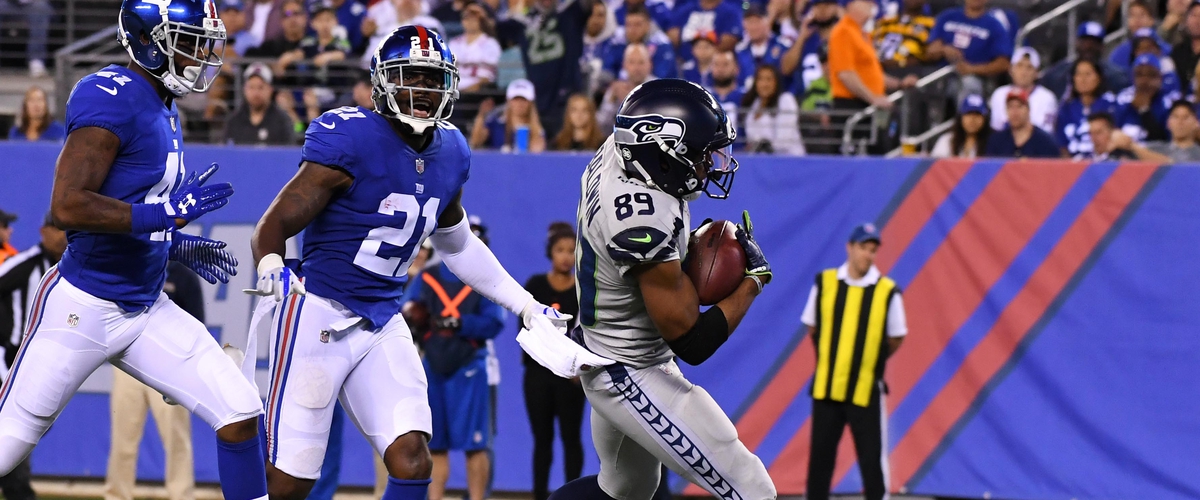 The Seattle Seahawks and the New York Giants game was going smoothly into the second half, until the officials decided to take the game into their own hands. It costed the New York Giants in a big way and it helped the Seattle Seahawks in a big way en route to a 24-7 victory.
In the second quarter after a Seahawks turnover, the Giants scored on a 8-yard touchdown pass to Evan Engram from Eli Manning. Engram finished with six receptions for 60 yards and a touchdown. Manning completed 19-of-39 passes for 134 yards and a touchdown.
With Seattle trailing 7-3 in the third quarter, Russell Wilson threw a 22-yard touchdown pass to Doug Baldwin. Baldwin finished with nine receptions for 92 yards receiving and a touchdown. On the next drive for the Giants, Evan Engram had a big catch and run and it would have put the Giants inside the five-yard line. However, the refs called illegal touching and Engram should not have been called for that penalty.
After a turnover committed by the Giants in the fourth, Wilson threw a 38-yard touchdown pass to Paul Richardson and it was the incorrect call on the field. It should have either been an interception or an incomplete pass. Landon Collins was fighting for the ball as well. He maintained more possession of the ball than Paul Richardson did. Richardson only had one foot in bounds. This is easily fail mary part two and of course the Seattle Seahawks are involved in it again.
https://twitter.com/Seahawks/status/922236152475553792/video/1 : copy and paste this. You be the judge and see if it was the right call or not.
Richardson finished with two receptions for 61 yards receiving and a touchdown. Jimmy Graham scored on a 1-yard touchdown reception to put the icing on the cake. Graham finished with three receptions for 51 yards receiving and a touchdown. Wilson completed 27-of-39 passes for 334 yards and three touchdowns.
The Seahawks will host the Houston Texans (3-3) next Sunday and the New York Giants will go on a bye week.
---