Should the Colts Sign Kaepernick?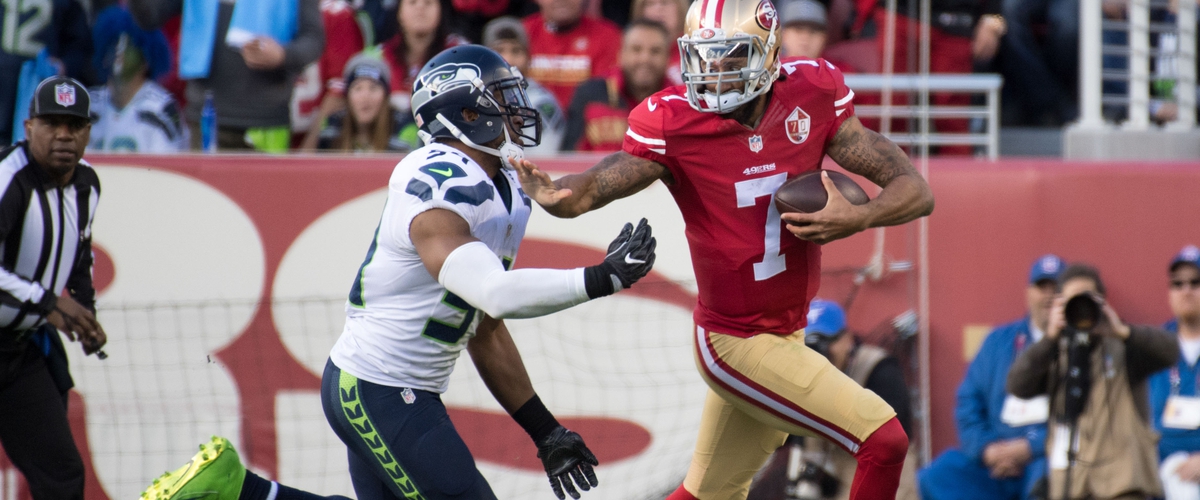 The Indianapolis Colts are in a very difficult spot right now at quarterback. Franchise quarterback Andrew Luck hasn't participated in training camp so far and it is very alarming. There is also a report out there that Luck may miss the first six games of the season because of a shoulder injury.
If that's the case, should the Colts sign Colin Kaepernick? The answer should be yes. Look at the other quarterbacks that are currently on the Colts roster. Scott Tolzien played in some games for the Colts but he is ok. Tolzien appeared in a game for the Colts last season and he threw for 216 yards 1 touchdown and 2 interceptions.
That wasn't his first NFL game he appeared in, but he wouldn't be the answer for the first two games. Stephen Morris hasn't taken an NFL snap and neither has Phillip Walker. I don't know much about those two but are they really the answer to hold the fort down for six games?
With Kaepernick, he threw for 2,241 yards last season with 16 passing touchdowns and 4 interceptions. He also had 69 rushing yards and 2 touchdowns as well last season.
I don't get why teams don't want to sign him. I understand he sat during the National Anthem which is obvious disrespect to this country, but Kaepernick didn't kill anybody on the street.
You don't think he could start for the New York Jets or backup Ryan Tannehill in Miami at least? The Baltimore Ravens are thinking about signing him, but the owner doesn't feel comfortable about it.
The Colts first six games are against the @Los Angeles Rams, vs Arizona Cardinals, vs Cleveland Browns, @Seattle Seahawks, vs San Francisco 49ers, and @Tennessee Titans. With Luck out of the lineup, they will probably start 1-5. With him or Kaepernick, they could win at least be at .500.
---