Who Should Jets Starting Quarterback Be?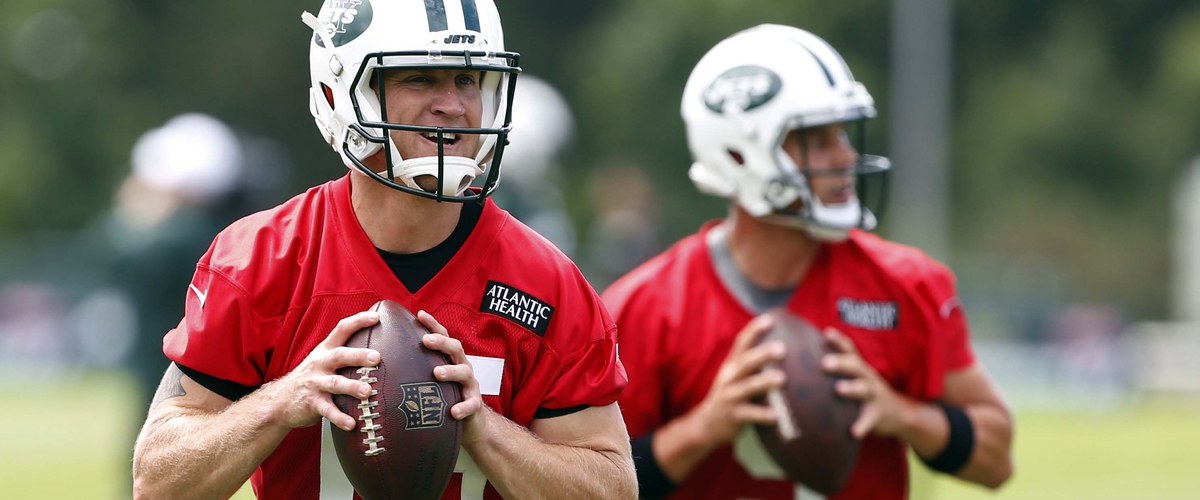 The New York Jets don't have Ryan Fitzpatrick and Geno Smith on the roster this season, but that doesn't mean they don't have an issue with the starting quarterback position. The Jets don't really have a whole lot on offense this season either.
The three quarterbacks on the roster are Josh McCown, Christian Hackenberg, and Bryce Petty. McCown is a 15-year veteran who has been with many teams throughout his career.
McCown threw for 1,100 yards 6 touchdowns and 6 interceptions last season with the Browns. What are the Jets going to learn if he is the starting quarterback? Absolutely nothing. This season is going to be a lost cause for them anyways.
They're in the same division as the Patriots and Bills to begin with. Yes Quincy Enunwa will probably be the Jets number one receiver which is a far cry from Brandon Marshall or Eric Decker, but he could prove himself.
This is why Christian Hackenberg or Bryce Petty need to start at quarterback. They are both young and need a year to grow anyways. If it doesn't work out the Jets could just go back to the drawing board and maybe draft Sam Darnold, Josh Rosen, or Josh Allen in the draft in 2018 right?
Petty appeared in some game action last season. He threw for 809 yards 3 touchdowns and 7 interceptions. Hackenberg hasn't seen an NFL snap in a regular season game. The Jets need to stop messing around and start Hackenberg.
---