So What's the Future like in Brooklyn for the Islanders?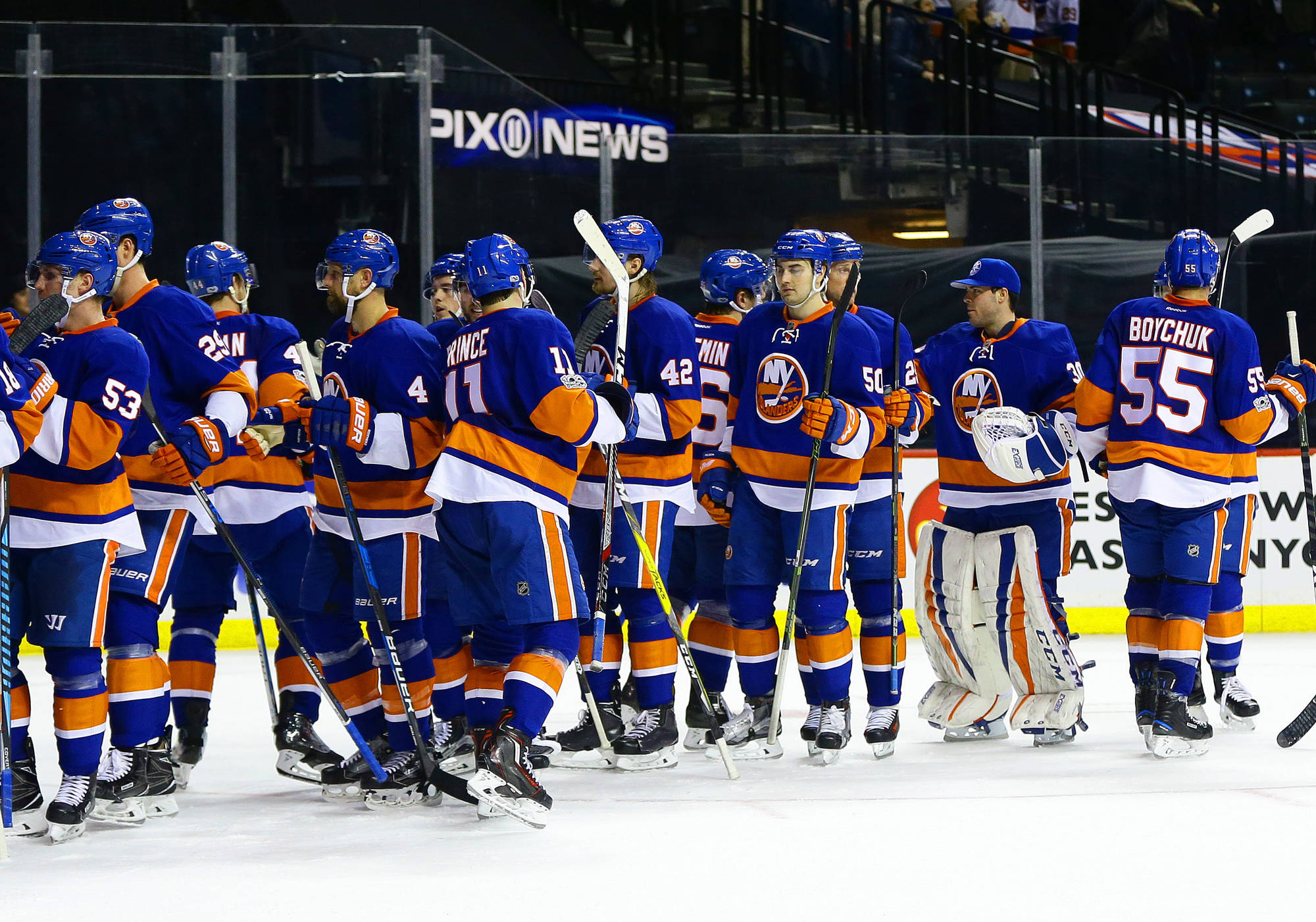 Andy Marlin-USA TODAY Sports
The Islanders are on a roll lately, but there are major concerns for the future. They moved into the Barclays Center at the start of the 2015-2016 season after leaving Nassau Coliseum in Long Island. New York should be at the Barclays until after the 2018-2019 season, but it appears they might have to leave sooner.
The ice conditions are poor and an obstructed view at the arena hurts because fans struggle to see the game clearly. Once the 2017-2018 season is finished, both sides have until Jan. 1, 2018, to renegotiate the terms of the current deal. If no new deal is reached by then, the two sides can stay with the current contract or have until Jan. 30, 2018, to deliever an opt-out notice in writing.
If New York decides to opt, they can leave after the third or the fourth season. If Barclays triggers the opt-out, the Islanders would have to leave after the fourth season. This clause can be triggered if the two sides have engaged in "good-faith discussions" during the renegotiation window, according to the license agreement. If the Islanders decide to agree to stay at Barclays, the ice conditions need to be improved.
They also have one of the worst attendances in all of the NHL. If they can't stay in Brooklyn or go to Queens, do they return to Long Island? Rumors are that new ownership isn't interested in going to Long Island. Will the NHL force them to move to Quebec City or Kansas City, if they can't stay in Brooklyn or go to Queens?
A big business decision is coming for them sooner rather than later.
---