Steelers Top Lions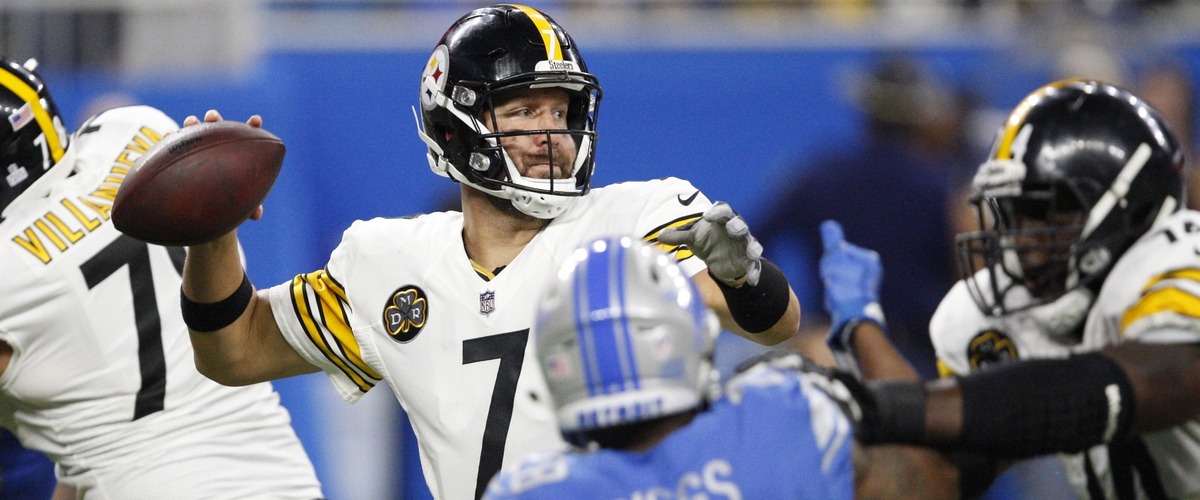 The Pittsburgh Steelers gave up 494 total yards of offense but they found a way somehow to defeat the Detroit Lions 20-15. With the Steelers trailing 6-3 in the second quarter, Le'Veon Bell scored on a 5-yard touchdown run. Bell finished with 76 yards rushing on 25 carries and a touchdown. Bell only had two receptions for five yards receiving.
With the Steelers leading 13-12 in the third quarter, Roethlisberger threw a 97-yard touchdown pass to JuJu Smith-Schuster. Smith-Schuster finished with 7 catches for 193 yards receiving and a touchdown. He probably just took away Martavis Bryant's job as the number two receiver. Bryant was inactive for this game for his in house issues.
Roethlisberger completed 17-of-31 passes for 317 yards one touchdown and one interception. Chris Boswell made two field goals for the Steelers (34 and 38 yards). Matt Prater made five field goals for the Lions (48,37, 51, 34, and 19 yards).
Matthew Stafford completed 27-of-45 passes for 423 yards. Marvin Jones was the Lions leading receiver with 6 catches for 128 yards receiving.
The Lions were stopped on a fourth down late in the game. Detroit was horrendous in the red zone. Smith-Schuster caught a shuffle pass on a third down to officially seal the win for Pittsburgh.
The Steelers will go on a bye week and the Lions will travel to Green Bay to face the Packers (4-3) next Monday Night.
---