Thunder Top Timberwolves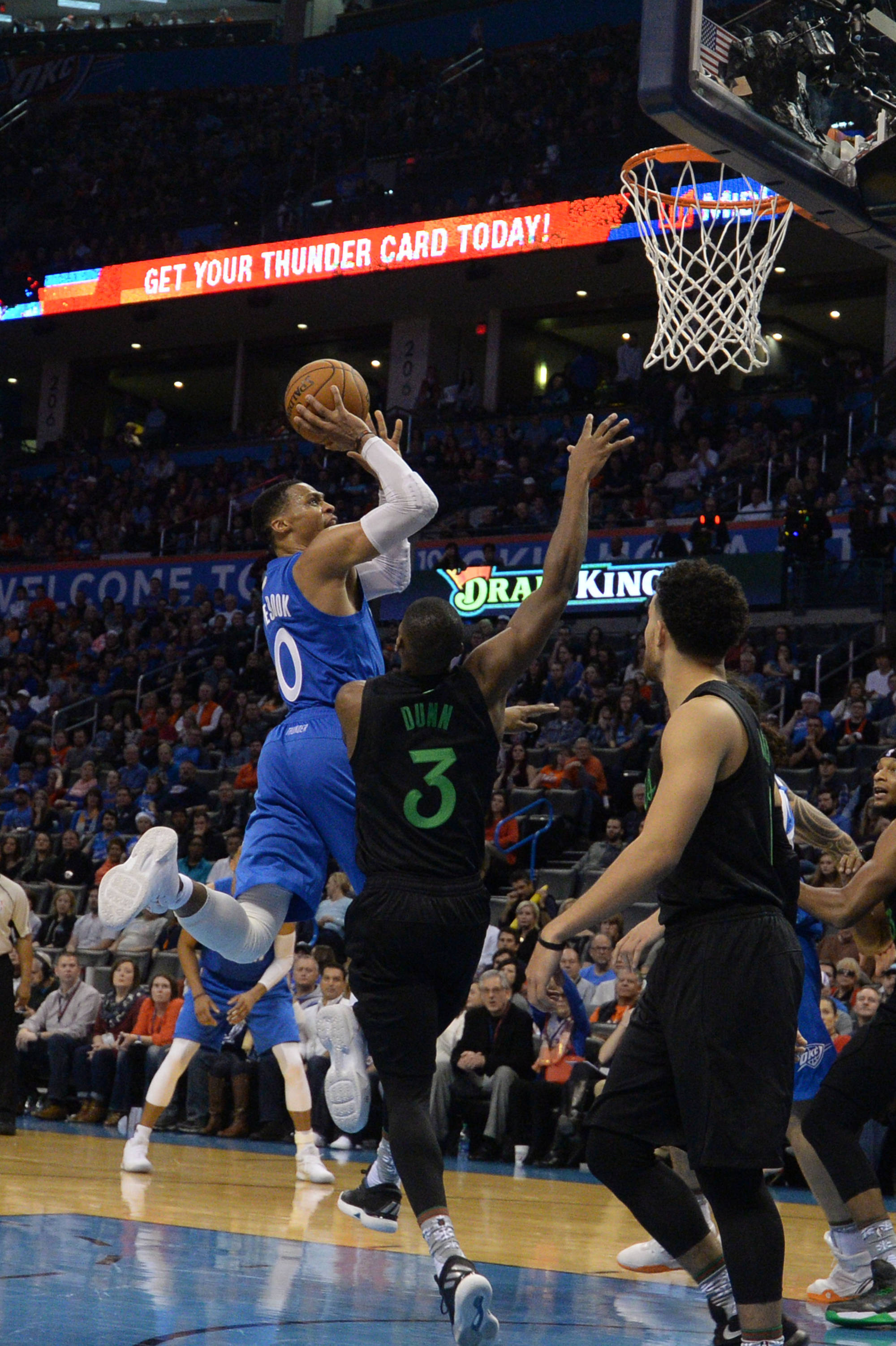 Mark D. Smith-USA TODAY Sports
Russell Westbrook's 31 points 7 rebounds and 15 assists helped the Oklahoma City Thunder top the Minnesota Timberwolves 112 to 100. Westbrook has played so much energy all season tonight and why would last night have been any different? I guess he was hyped up when he found out his ex-teammate Kevin Durant lost to the Cleveland Cavaliers earlier in the day.
Steven Adams had 22 points and 6 rebounds for the Thunder. Enes Kanter had 20 points and 4 rebounds off the bench for the Thunder.
Karl-Anthony Towns led the Timberwolves with 26 points and 8 rebounds. Andrew Wiggins scored 23 points for Minnesota as well. Shabazz Muhammad scored 15 points off the bench. These teams will play each other two more times this season.
---