Was Releasing Michael Crabtree a Mistake for the Oakland Raiders?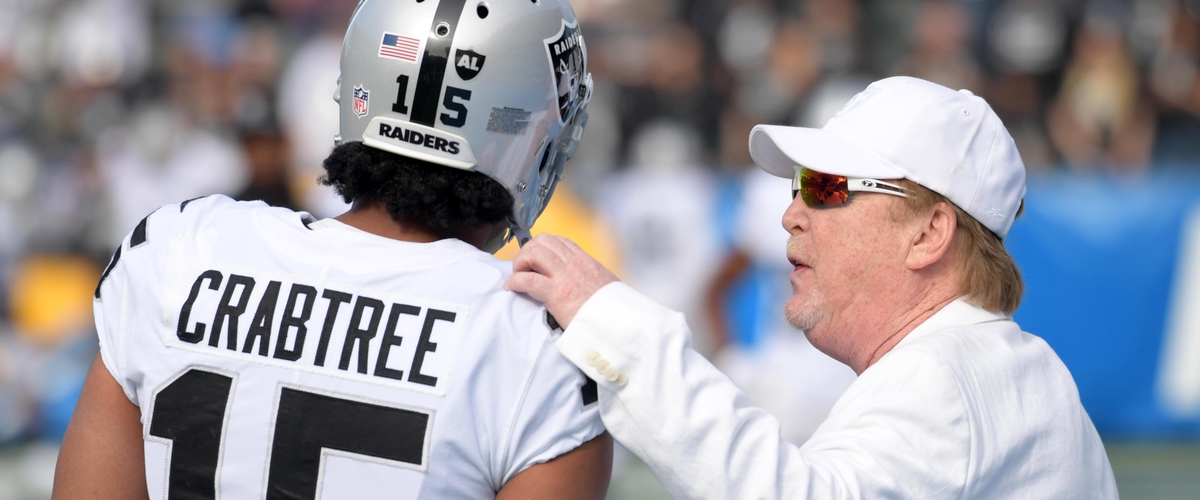 The Oakland Raiders cut wide receiver Michael Crabtree on Wednesday, and he was owed $7 million in 2018 and $7.5 million in 2019. Did the Oakland Raiders make a mistake in cutting him?
Crabtree is 30 years old and he had better stats in a three-year span in Oakland compared to a six-year span in San Francisco. Crabtree caught 232 passes for 2,543 yards and 25 touchdowns in his three-year tenure with the Raiders. In his six-year tenure with the 49ers, he caught 347 passes for 4.327 yards and 26 touchdowns.
Crabtree seemed to be Derek Carr's favorite target over the past couple of seasons. Crabtree had 58 receptions for 618 yards and eight touchdowns in 2017. Amari Cooper had 48 receptions for 681 yards and seven touchdowns in 2017. They both played in 14 games, but Cooper had one monster game against the Kansas City Chiefs on Thursday Night back in week seven with 11 receptions for 210 yards and two touchdowns.
Other than that game, Cooper struggled for most of the 2017 season. The replacement for Michael Crabtree will be Jordy Nelson. Oakland signed Jordy Nelson to a two-year deal worth $15 million. Nelson is two years older than Crabtree.
Nelson struggled in 2017 after Aaron Rodgers went down with a collarbone injury. Nelson had 53 receptions for 482 yards and six touchdowns in 2017.
Crabtree is more physical than Nelson is. Michael Crabtree will be visiting with the Baltimore Ravens on Friday. Other teams like the New York Jets, Chicago Bears, Buffalo Bills, Dallas Cowboys, Arizona Cardinals, and the Detroit Lions should take a look at him.
---