Week 14 NFL Predictions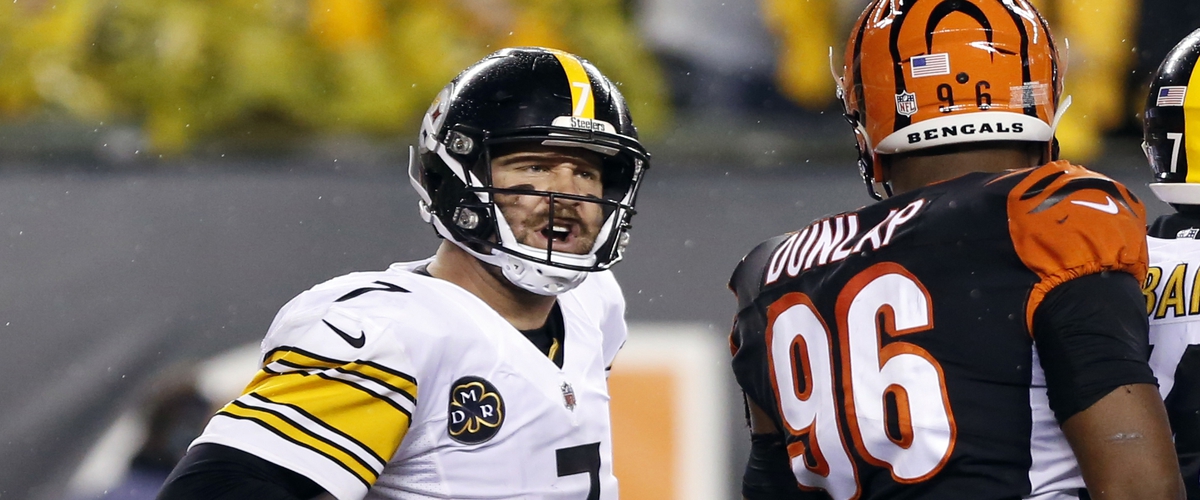 The Pittsburgh Steelers and the Cincinnati Bengals took their rivalry to another level on Monday Night with more cheap shots. Prayers for Pittsburgh Steelers linebacker Ryan Shazier who left the game on Monday Night and he was carted off the field and was taken to a Cincinnati local hospital.
Will the Baltimore Ravens and Pittsburgh Steelers rivalry this weekend be that vicious? Rob Gronkowski (New England) and JuJu Smith-Schuster (Pittsburgh) were each suspended one game for dirty hits.
The Cleveland Browns remain win less on the year. Josh Gordon made his return last week after missing a couple of seasons because of drug and alcohol problems. With four weeks to go in the regular season, it is going to be a wild race for the playoffs. I went 10-6 with my predictions last week and my record is 117-75 on the year.
New Orleans Saints 31 Atlanta Falcons 21: The Saints got back to winning ways after losing to the Rams the week before. Alvin Kamara will continue to be a monster in the backfield. Matt Ryan was slowed down last week against the Minnesota Vikings. Keep an eye on the Julio Jones vs Marshon Lattimore match up.
Indianapolis Colts 10 Buffalo Bills 24: The Bills should be able to score more points this week against a bad Colts defense. LeSean McCoy needs to get the ball early and often. No matter who plays quarterback for the Bills this weekend, they should be able to get the job done.
Minnesota Vikings 21 Carolina Panthers 14: The Vikings aren't a flashy team, but they are finding ways to win week in and week out. Cam Newton will be under duress all game long. Case Keenum continues to play turnover free football.
Chicago Bears 14 Cincinnati Bengals 24: The Bears are just going south at this point and the Bengals blew a 17-0 lead against the Steelers. Andy Dalton continues to play good football. A.J. Green will be a nightmare for the Bears secondary.
Green Bay Packers 27 Cleveland Browns 13: Wouldn't it be funny if a Aaron Rodgers less Packers lost to the Cleveland Browns? I honestly don't see that happening. Jamaal Williams has been playing well in the Packers backfield lately. DeShone Kizer has played average lately. Josh Gordon could tear up the Packers secondary.
San Francisco 49ers 13 Houston Texans 20: Jimmy Garoppolo will have a good game, but the Texans will out play them. Tom Savage has been playing better as of late. Houston has the better rushing attack.
Oakland Raiders 21 Kansas City Chiefs 24: If the Raiders don't have Amari Cooper back this week, I think the Raiders will have a tough time throwing the ball. However, the Chiefs gave up a lot of passing yards against the New York Jets last week so anything is possible. Kareem Hunt will get his groove back this week. Alex Smith will play well again.
Detroit Lions 28 Tampa Bay Buccaneers 17: Matthew Stafford is going to have to carry his team on his back. They still have a chance to make it to the postseason. Jameis Winston returned from his injury last week and he played alright.
Dallas Cowboys 24 New York Giants 17: Dak Prescott needs to prove his worth this week. The Giants just fired their coach and general manager. Eli Manning will get the start again this week for the Giants. They need Davis Webb to get some action though. Dallas can't afford a loss and if they do it would affect their playoff chances.
Tennessee Titans 31 Arizona Cardinals 17: Can Marcus Mariota bounce back this week or will the running game rescue him once again? The Titans front seven will cause some pressure on Blaine Gabbert. Larry Fitzgerald will have a big game against a suspect Titans secondary, but it won't be enough for the Cardinals.
New York Jets 30 Denver Broncos 27: Josh McCown torched the Chiefs defense last week. I think he will torch the Broncos defense this week. The Broncos have no offensive rhythm right now, maybe throwing the ball deep will help them. Demaryius Thomas and Emmanuel Sanders need to be involved the Broncos early and often.
Washington Redskins 17 Los Angeles Chargers 38: The Chargers are playing as well as anyone right now in the NFL. Phillip Rivers continues to sling the ball. Keenan Allen is playing a top five receiver right now. They need to get Melvin Gordon going and that would make the Chargers even more lethal. Will the Redskins play hard or will they fold early?
Seattle Seahawks 17 Jacksonville Jaguars 20: We can either have a 6-3 game or a 38-35 game on Sunday. This game will be won on the line of scrimmage. Russell Wilson is playing at an MVP level but Jacksonville will sack him a lot. The Jaguars running game will keep Seattle's offense sidelined.
Philadelphia Eagles 24 Los Angeles Rams 31: Fireworks will happen early and often between the Eagles and the Rams. Carson Wentz was the number two pick of the NFL Draft in 2016 and Jared Goff was the number one pick of the NFL Draft in 2016. Both of them will show up. The difference in the game will be which running game shows up.
Baltimore Ravens 17 Pittsburgh Steelers 20: The Steelers have not been impressive in their wins over the past couple of weeks. They will find a way to look bleh again and squeak out a victory against the Ravens. Alex Collins needs to run effectively for the Ravens.
New England Patriots 28 Miami Dolphins 14: Rob Gronkowski will miss this game for the Patriots because of a suspension. It will not matter though because Tom Brady is Tom Brady and the New England Patriots continue to out play and out smart everybody at the moment.
---