Westbrook Signs Mega Contract Extension with Thunder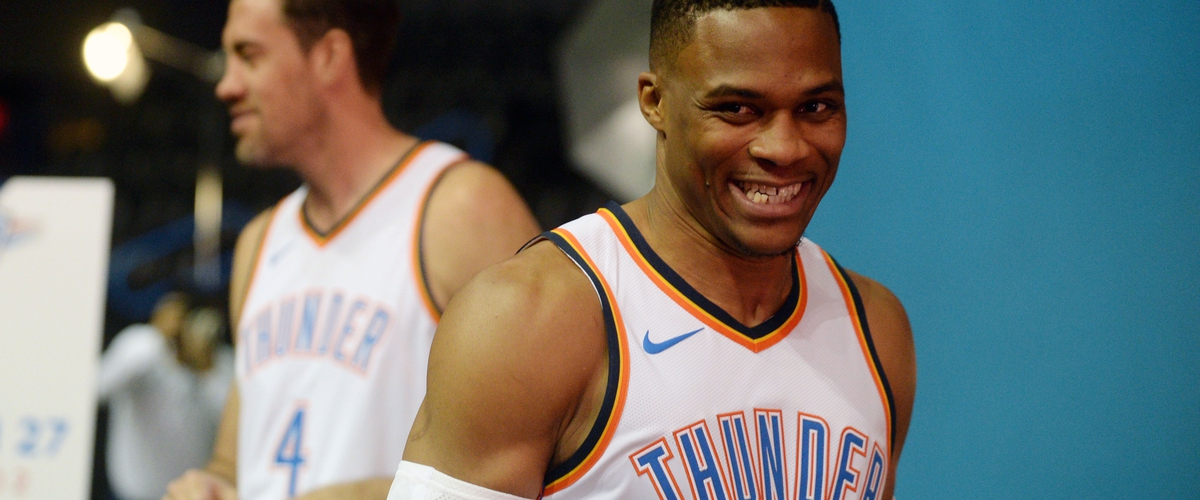 Oklahoma City Thunder point guard Russell Westbrook has signed a 5-year contract extension worth $205 million, according to ESPN's Adrian Wojnarowski. This contract begins in the 2018-2019 season and it gives Westbrook the biggest guaranteed contract in NBA history (6yrs and $233 million total including the 2017-2018 season).
Westbrook won MVP last season and recorded 42 triple-doubles. He averaged 31.6 PPG 10.7 RPG 10.4 APG and 1.6 SPG last season with the Thunder. With Westbrook signing this contract, the Thunder hope Carmelo Anthony and Paul George stay long term.
---