Yankees Demolish Astros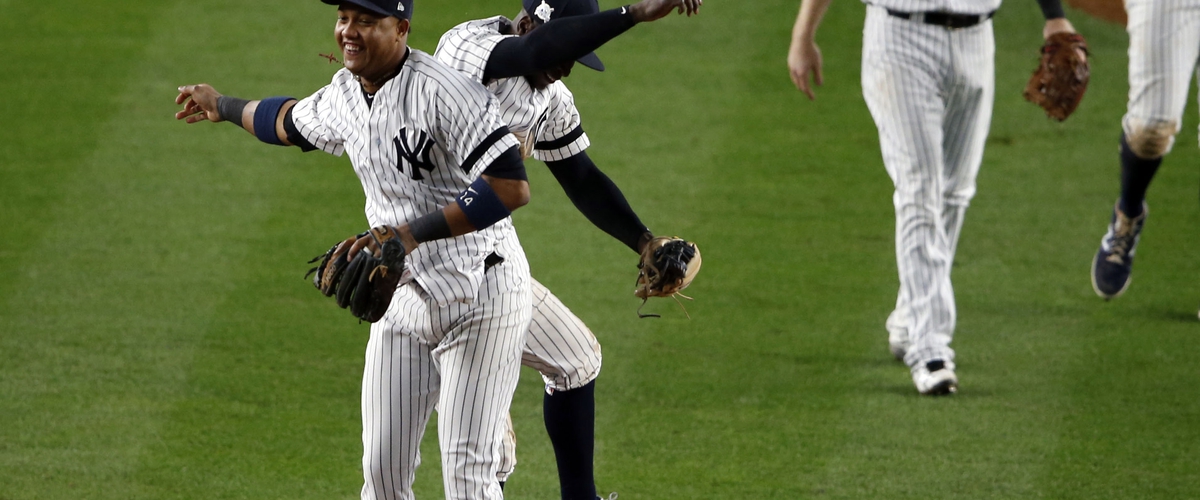 Todd Frazier hit a three-run homer for the New Yankees in the bottom of the second inning and it sparked them to a 8-1 victory in game three over the Houston Astros. Astros still lead this series 2-1.
Aaron Judge had a three run-homer in the bottom of the fourth and Chase Headley also had an RBI. The other run in that inning came on a wild pitch.
The only run scored by the Astros was on a RBI by Alec Bregman in the ninth inning.
C.C Sabathia was the winning pitcher for the Yankees. He pitched six innings and gave up 3 hits. He walked 4 batters and struck out 5.
Charlie Morton was the losing pitcher for the Astros. He pitched 3.2 innings and gave up 6 hits and 7 runs. He walked 2 batters and struck out 3.
Game 4 will be this evening in New York.
---