Divisional Round Picks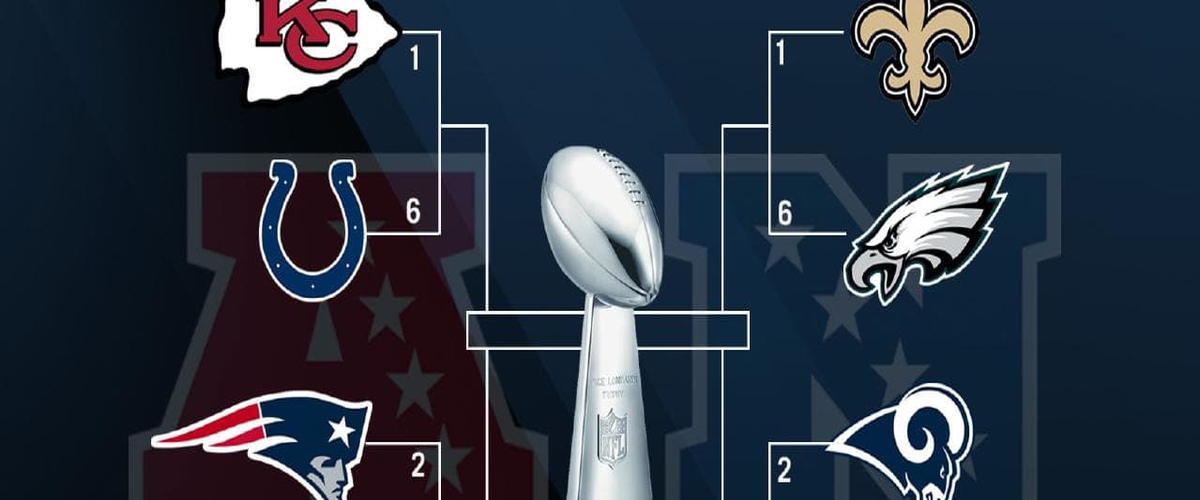 Colts at Chiefs. Andrew Luck and the Colts are surging as of late, winners of 10 of their last 11 contests. On the other hand, Patrick Mahomes tallied over 5,000 passing yards and 50 touchdowns leading the most explosive offense since The Greatest Show on Turf. I worry about Kansas City's porous defense, but I think they get just enough stops in a nail biter. Chiefs 38, Colts 31.
Cowboys at Rams. The Cowboys defense could stifle Sean McVay's attack and I wouldn't be all that surprised. With Leighton Vander Esch and Jaylon Smith manning the middle of the Dallas defense, they have become one of the league's premier units. Dak has grown on me of late, but I don't trust him to win a playoff game of this magnitude, especially not on the road. Rams 26, Cowboys 14.
Chargers at Patriots. Phillip Rivers has never beaten Tom Brady; he is 0-7 when facing TB12. Granted, not many teams have had success against the Belichick/Brady dynamo, but to haven't won a single game is surprising. This is unquestionably the most talented team that Rivers has ever had with the Chargers, but I am still picking New England. Tom Brady will find a way. Patriots 27, Chargers 23.
Eagles at Saints. Can Nick Foles lead Philly into the Superdome and win his fifth consecutive playoff game? I don't think so. The Saints are the best all-around team in football, and I'm not sure there is much of an argument to be made that they aren't. Saints 34, Eagles 20.