NBA Awards at Season's Midpoint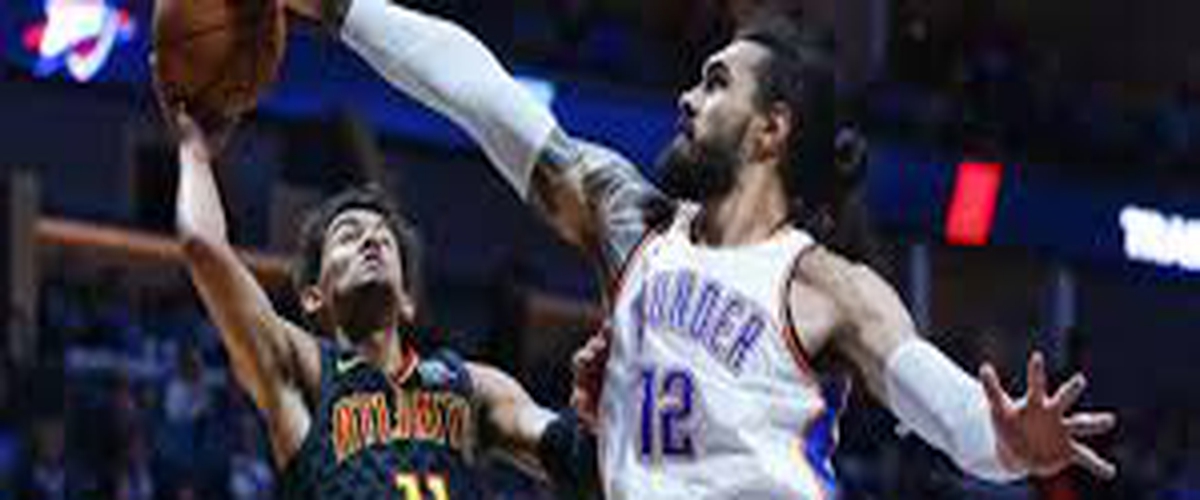 The NBA season has reached its midway point and with the All-Star Game a month away, here is how I see the major awards being doled out.
Most Valuable Player: James Harden. He is not only keeping the Rockets afloat with Chris Paul sidelined with a hamstring injury, but after a shaky start he has Houston in the upper quartile of the loaded Western Conference. The Beard is averaging 34.1 points and 8.7 assists per game while shooting nearly 40% from three on close to 13 attempts per game. That is mind boggling. Giannis deserves some praise for his play this season, but Harden has separated himself and appears to be on his way to back to back MVP awards.
Defensive Player of the Year: Steven Adams. Paul George gets most of the love for OKC's league best defensive rating this season, but rarely does a perimeter defender claim this award. Adams is the unit's linchpin and quite literally an immoveable force. Because Russell Westbrook siphons many of Adams would be rebounds, the New Zealander's counting stats are a bit underwhelming, but context is key. He is the most impactful defender on the NBA's premier defense.
Coach of the Year: Mike Budenholzer. He has revolutionized the way the Bucks have played by utilizing Brook Lopez as a stretch five, allowing Giannis ample room to operate. Under Bud, Milwaukee is 30-12; all of last season the Bucks won 42 games. Dave Joerger has done a nice job in Sacramento, ditto for Doc Rivers with the Clippers, but this award is unambiguously Budenholzer's.
Most Improved: Pascal Siakam. De'Aaron Fox is going to be a superstar, but I don't like to give this award to second year players. Improvement at that age should be expected. Siakam has been a pleasant surprise for the Raptors. He is averaging 15 points per game to go along with nearly 7 rebounds and 3 assists. Perhaps most impressively, Siakam has upped his three-point percentage from 22% to 35% and has proven himself to be a lethal third wheel next to Kawhi Leonard and Kyle Lowry.
Sixth Man of the Year: Domantas Sabonis. This man is the epitome of efficiency. He is shooting 62% from the field and is posting 15 points and nearly 10 rebounds a night off the bench for an Indiana team that is largely flying under the radar. I like Montrezl Harrell and the energy that he provides the Clippers, but I could make the argument that outside of Victor Oladipo, Sabonis is the Pacers best player.