Spurs-Raptors Trade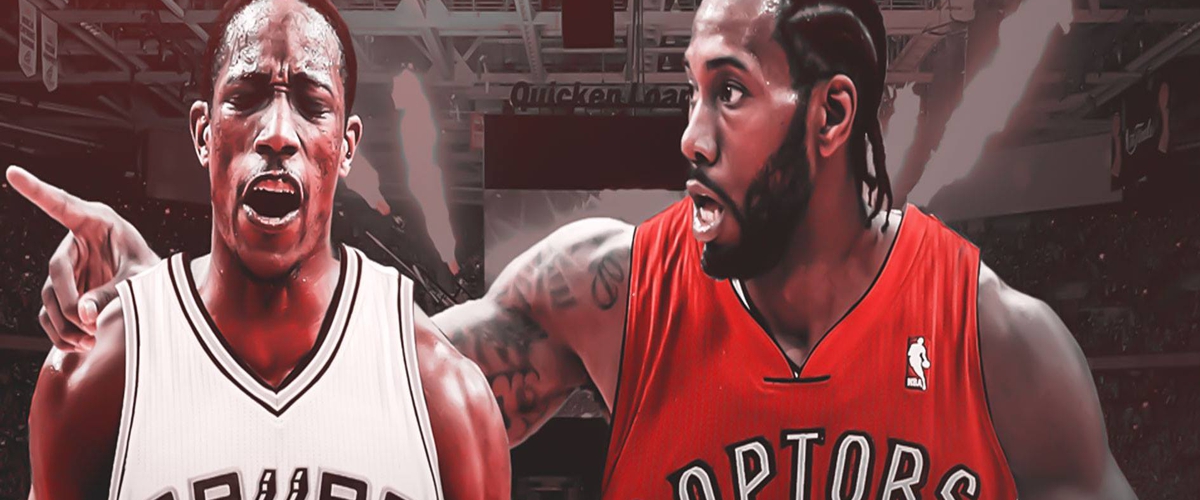 Earlier this week the NBA's most significant domino finally fell: The San Antonio Spurs dealt Kawhi Leonard, along with Danny Green, to the Toronto Raptors in exchange for DeMar DeRozan, Jakob Poetl, and a 2019 protected first round pick. Trades involving two All-NBA caliber players rarely ever happen, but the circumstances and drama surrounding Kawhi this past season were anything but normal. Here are some thoughts on the trade of the summer.
Kawhi got what he deserved. As great of a player as he is, Kawhi handled this entire ordeal horribly. His general apathy and lack of communication with the Spurs regarding the treatment of his quad injury was repugnant. It had been well documented that Leonard wanted to be in Los Angeles after his departure from San Antonio appeared imminent and instead of shipping him to LA or a market of like size, the Spurs brass deported him. Yes, it is only a one year commitment for Leonard in Toronto, but I find it fitting that after having his sights set on a quasi-homecoming that he wound up in the North.
The Spurs return should've been more prospect based. DeRozan is an All-Star, but he is not the caliber of player that will put the Spurs over the top, especially with Leonard's departure and the improved Western Conference. Competing now, in the final leg of Gregg Popovich's tenure, is noble, but I don't think it's the optimal approach. If I were running things in San Antonio, I would have pursued a package centered around Brandon Ingram or Markelle Fultz – young players who have shown glimpses of superstardom.
Masai Ujiri didn't do himself any favors. It has been reported that the Raptors GM and DeRozan had a face to face meeting in Las Vegas earlier this month in which Ujiri told DeRozan that under no circumstances he would be traded. If this is indeed true and Ujiri broke his word with his franchise player (and arguably the greatest Raptor of all-time), that is a major red flag. If he is going to do that to DeRozan, a player who one day might have a statue erected outside of the Air Canada Center, what will he do to the starting center or the sixth man? Don't kid yourself, players and agents across the league took notice and they will not soon forget this turmoil in Toronto when they become free-agents.