Super Bowl Preview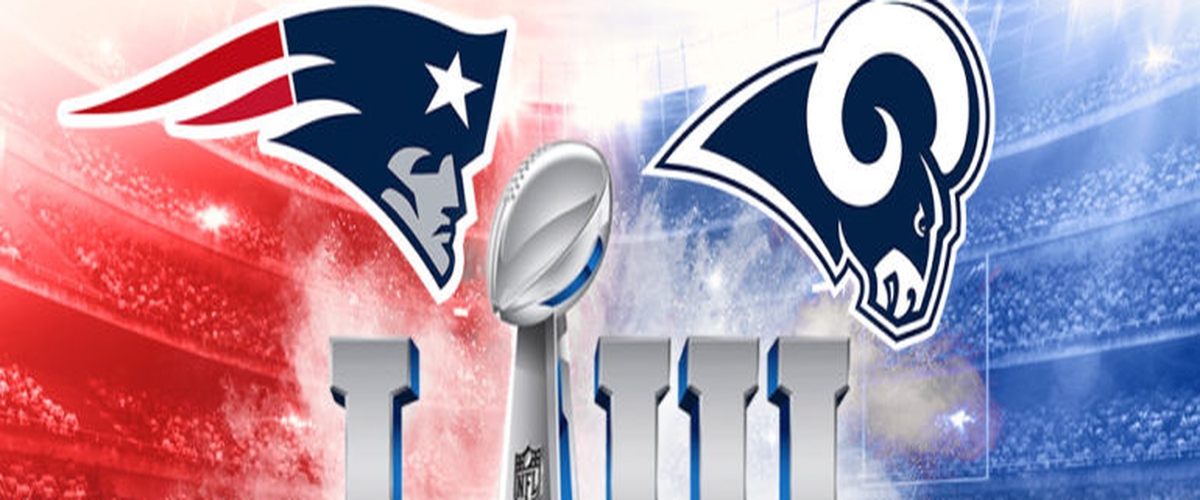 It is Super Bowl Week. On Sunday evening, the Rams will square off with the Patriots; Sean McVay will try to outsmart and outmaneuver Bill Belichick; Tom Brady will attempt outscore Jared Goff and Los Angeles's high powered attack. Here are the three biggest keys to Super Bowl LIII.
1. Can the Patriots contain the most dominant defensive player in football, Aaron Donald? Through the Pats first two playoff games, Tom Brady has thrown the ball 90 times and hasn't been sacked once. The pocket created by New England's offensive line has allowed TB12 ample space and time to operate. The only times that Brady has been exposed on the biggest stage was when the Giants generated constant pressure from the inside. It's quite simple: If Aaron Donald wreaks havoc, advantage Rams.
2. Which versions of Todd Gurley and Rob Gronkowski show up? Gurley has been the league's best back the past two seasons, yet inexplicably got just five touches in the NFC Championship. It is uncertain if Gurley is battling some injury or if C.J. Anderson has assumed the lion's share of the carries, but Los Angeles desperately needs Gurley's versatility against the Patriots defense. Then, there is Gronk. He clearly hasn't been himself all season and appears to have lost a serious step. With that said, he is still 6'7", weighs upwards of 260 pounds, and is so physically overpowering and agile for his size that no defensive back is strong enough and no linebacker quick enough to blanket the most unique tight end the game has ever seen. If Gronk can make three or four pivotal plays, expect for New England to be in good shape.
3. Which Jared Goff shows up? The Goff from the season's first half was an MVP candidate. The Goff from then on looked like a teenage driver who just got his permit. I expect Belichick to throw some inventive coverages at the Rams in an attempt to fool Goff and I think said coverages will lead Goff into making a couple of boneheaded throws.
Prediction: This won't be the Rams only Super Bowl appearance with this nucleus. McVay just turned 33; Goff is still on his rookie contract; Donald is entering the prime of what could be an all-time career. Brady and Belichick feel as though they are on their last legs, although it seems as such every year. Last year left a bitter taste in the mouths of the Patriots and I believe they will come out with an edge that the Rams will be unable to match. Patriots 29, Rams 24.